Articles for Medical Students
Articles
Hong Bang International University in Vietnam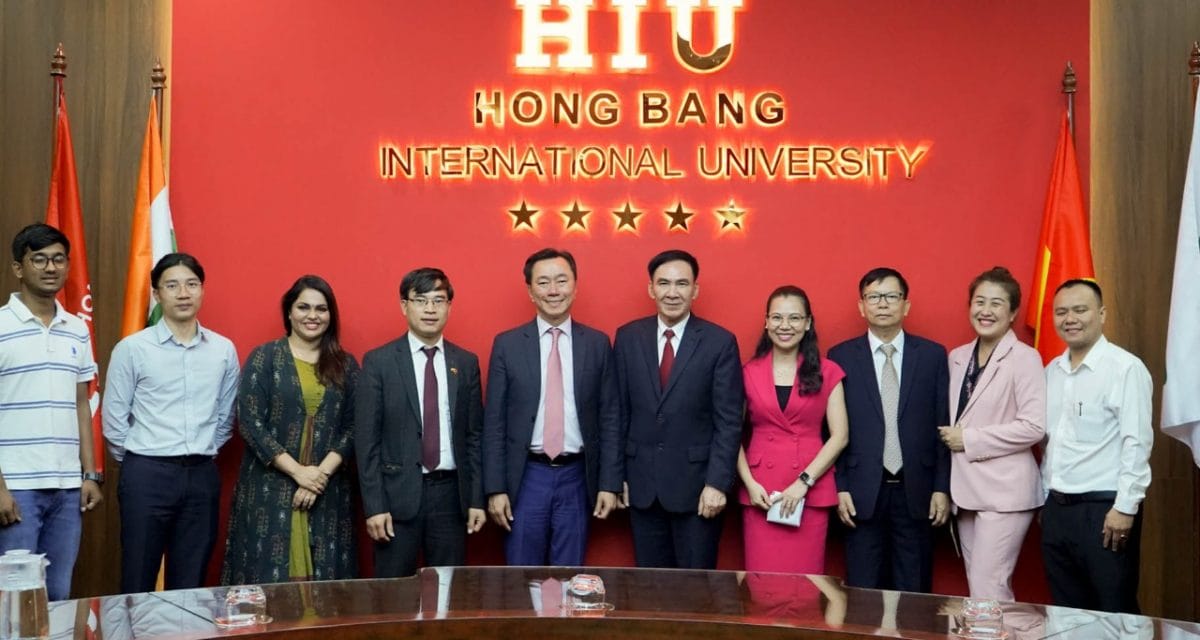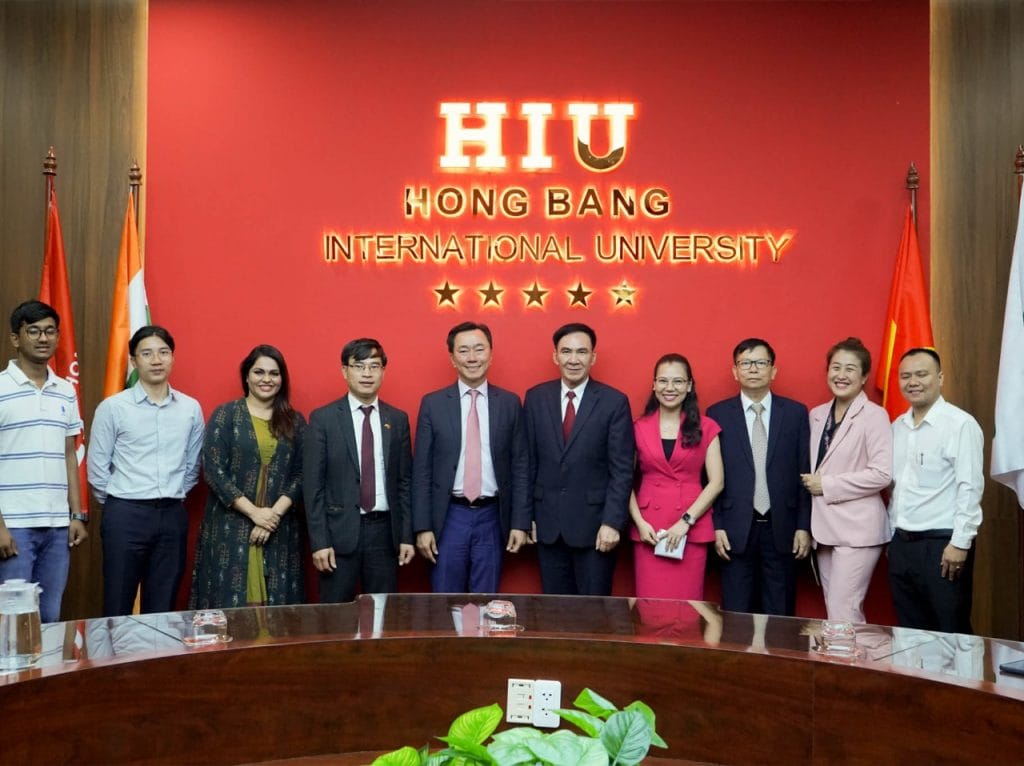 For studying abroad, especially medicine, one needs to be very careful. As dealing with the lives of other people is critical and requires special care, thorough knowledge and expertise about the field is essential. To pursue MBBS, one needs to gain accurate and detailed knowledge and experience from the best possible institution and choosing the right one could be a tough nut to crack. However, with many foreign universities allowing Indian students to study MBBS, the scope of medical education has no bounds now. Pursuing MBBS abroad gives you an advantage over your counterparts due to the international and global exposure you will get entitled to.

Where to Study MBBS Abroad?
While various universities across the globe offer MBBS to Indian students, selecting the perfect university depending on your eligibility, accessibility as well as budget is crucial. The universities from the far West such as the United States of America or UK, though provide exceptionally good education, could prove very hard on your pockets. Also, commuting to and fro from the western side of the globe could not be possible frequently.
South-East Asia is a better choice for further education due to its easy accessibility, reachability, affordability, similar weather conditions to India as well as high level of education. And of all the South-East Asian countries, Vietnam stands out due to its low cost of living, a mere 3-hour flight connectivity from India as well as comfortable weather conditions. Vietnam is slowly and gradually outgrowing Singapore in being the new education hub for Indian students due to its better affordability and living conditions. To study MBBS in Vietnam is not only easy, appropriate but economical too. With many MBBS Universities offering MBBS Admission in Vietnam for Indian students, the scope for medical aspirants from India has increased drastically. Some of the best medical schools in Vietnam are keen to have students from India and add to their already multicultural ethnicity. The fees for a MBBS course study in Vietnam is much less as compared to other countries and there is also provision of getting an education loan from Indian banks, if required.
Which University in Vietnam is the best to Study MBBS?
Though all the MBBS Universities in Vietnam are equally good, HongBang International University is the one to look for if you want to meet the best international standards. As the name suggests, HongBang International University is an internationally-acclaimed university with partnerships with various other universities across the globe that can make your medical practice grow phenomenally.
The application and enrolment process at HIU is very simple with a very convenient fee payment schedule. For MBBS in HongBang International University Fees is to be paid semester-wise depending on the number of subjects or majors the student chooses to take. The cost of MBBS in HongBang International University is very nominal with educational loan facilities available for desirable students. For extraordinary performance in academics, the student is duly awarded, recognised and also, considered for scholarship programs.
In addition to a comfortable admission process and fee schedule, graduation from HIU gives you an opportunity for further postgraduate study from other international universities. Also, HIU claims to provide thousands of job opportunities for its students after completing graduation. HIU has hospital tie-ups with some of the best hospitals in the country for internship and practical programs that help them excel in professional practice.
What other facilities are available for foreign students at HIU?
A huge campus with the latest infrastructure, sports center, gym, music hall etc., life at HIU is made most comfortable for all international students. There is a HIU student Center to cater to all the needs of international students such as accommodation, career-related issues etc. HIU also provides visa support to ensure the students have a stress-free stay in Vietnam.
How to get MBBS Admission at HIU?
For Indian students, Aieraa Overseas Studies is a consultancy firm that helps them get admission at HIU with ease. Aieraa has collaborations with HongBang International University and thus, securing a MBBS seat at HIU is very quick and convenient with Aieraa's intervention. Aieraa Overseas Studies helps with all the application as well as admission procedures, checking your eligibility criteria, collecting and submitting the relevant documents as well as confirming your admission at HIU. Aieraa aims to connect each and every medical aspirant to their desired MBBS University abroad, specifically in Vietnam. As Aieraa is the first Indian organisation to work towards the MBBS admission of Indian students in Vietnam, it has ample experience in the field and wishes to continue delivering the best results.
Live your dream of studying abroad with Aieraa Overseas Studies!
Related posts

Globally Recognized University
World Directory of Medical School

Ministry of Health and Education, Vietnam
World Health Organisatation 
About College
Since its establishment on 1997, Hong Bang International University (HIU) has strived for significant achievements. By now, the University has 10 faculties with 68 majors in different important fields which are highly demanded in the
society.
HIU has a team of highly qualified, experienced and dedicated academic staffs and lecturers, accompanies with international standard curriculum. Students are guaranteed to be cared for and conscientiously trained.
About HIU Hospital
Within the campus, Health Sciences students can both study theory and practice in clinical laboratories of the following majors: Medicine, Odonto-stomatology, Pharmacy, Medical Laboratory, Nursing, Physiotherapy, Rehabilitation. Especially, there is a mini-football field in the middle of the campus
Hospitals in Partnership with HIU
Hospital Tie-Ups
Hoan My Medical Corporation
Address: 180-192 Nguyen Cong Tru, Nguyen Thai Binh, District 1, Ho Chi Minh city
Website: https://www.hoanmy.com/en/
Year of collaboration: 2020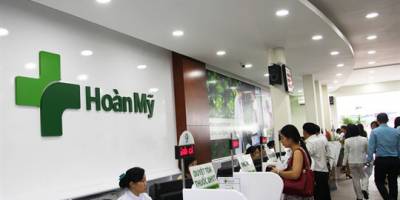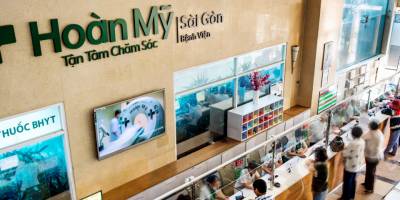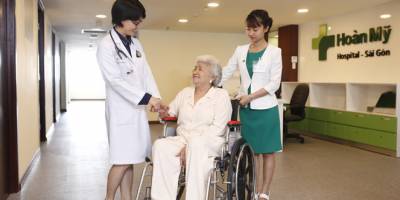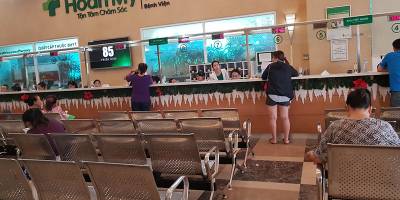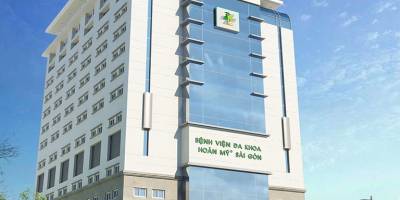 Hung Vuong Hospital
Address: 128 Hong Bang, Ward 12, District 5, Ho Chi Minh city 
Website: http://bvhungvuong.vn/
Year of collaboration: 2019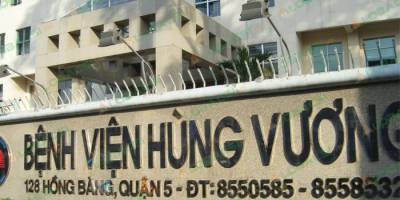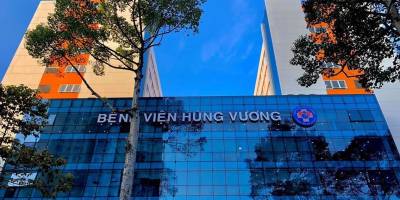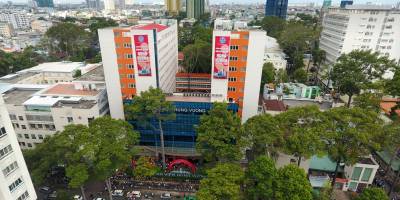 Nhiet Doi Hospital
Address: 764 Vo Van Kiet, Ward 1, District 5, Ho Chi Minh city 
Website: https://www.bvbnd.vn/
Year of collaboration: 2019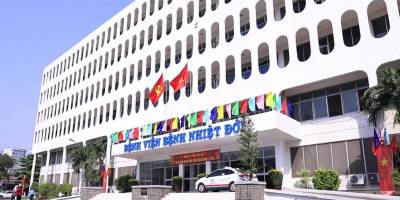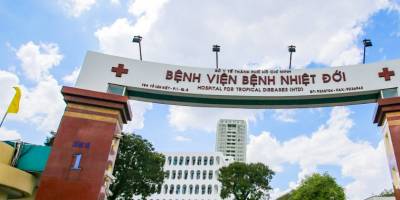 Da Khoa Sai Gon Hospital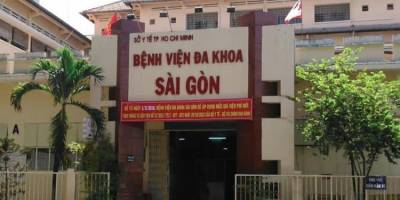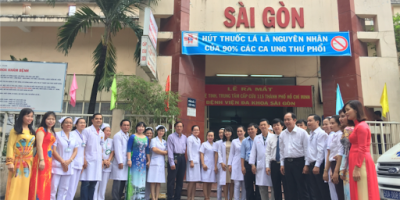 Hanh Phuc Hospital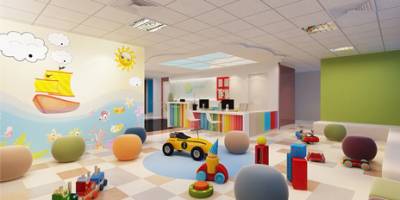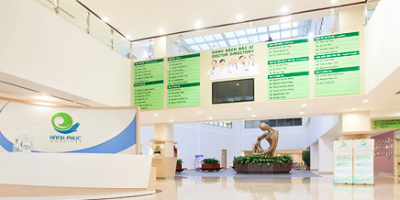 Binh Chanh District Hospital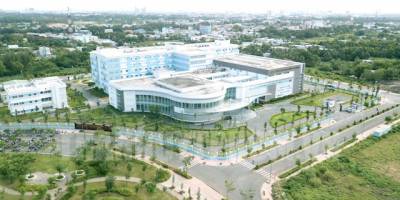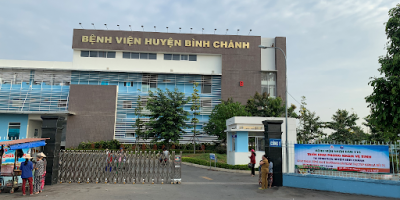 District 9 Hospital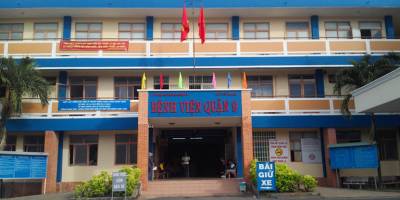 Nha Be District Hospital
Address: 281A Le Van Luong, Hamlet 3, Phuoc Kieng, Nha Be District, Ho Chi Minh city 
Website: http://www.benhviennhabe.vn/
Year of collaboration: 2014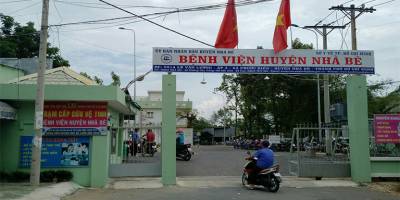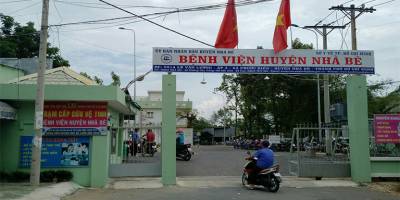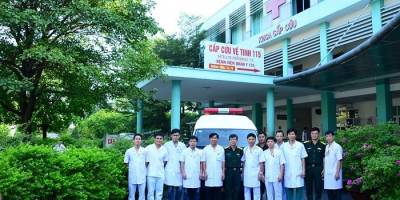 Tan Binh District Hospital
Address: 605 Hoang Van Thu, Ward 4, Tan Binh district, Ho Chi Minh city 
Website: http://bvtb.org.vn/
Year of collaboration: 2014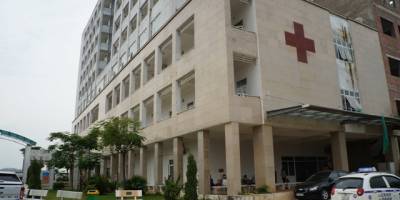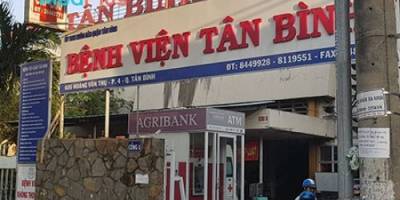 District 5 Hospital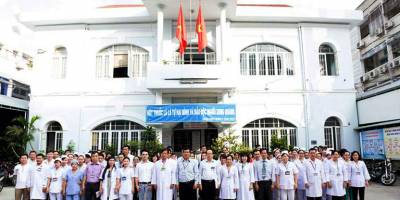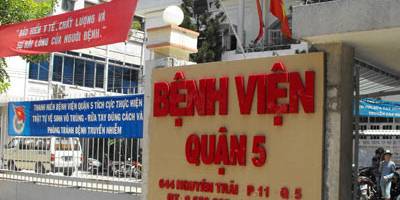 District 11 Hospital
Address: 72 Street No.5, Binh Thoi residence, Ward 8, District 11, Ho Chi Minh city 
Website: http://www.benhvienquan11.vn/
Year of collaboration: 2020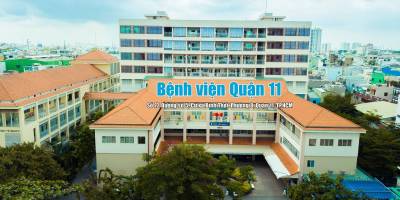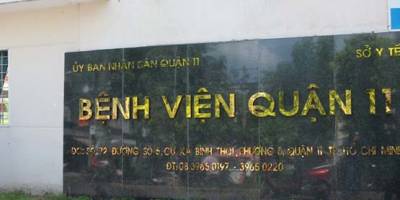 Nhi Dong 1 Hospital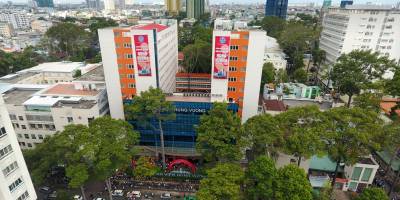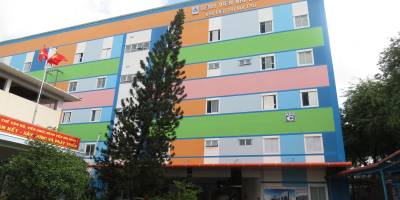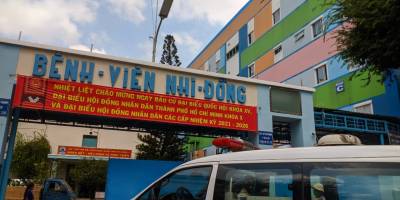 Thong Nhat Hospital
Address: 1 Ly Thuong Kiet, Ward 7, Tan Binh District, Ho Chi Minh city 
Website: http://bvtn.org.vn/
Year of collaboration: 2018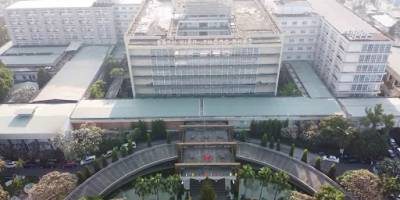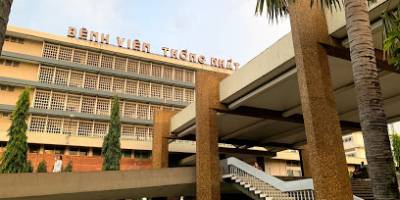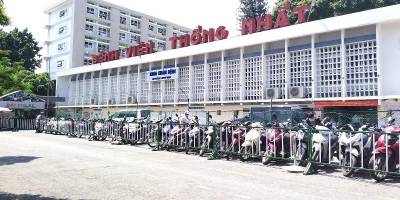 District 6 Medical Clinic Center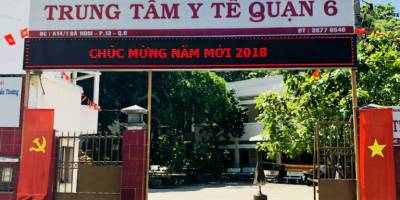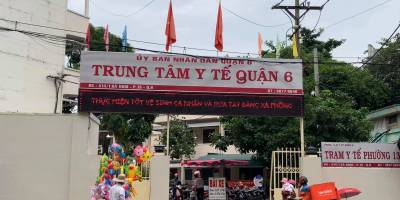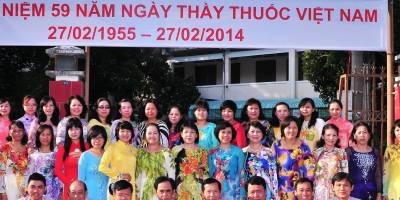 175 Hospital
Address: 786 Nguyen Kiem, Ward 3, Go Vap district, Ho Chi Minh city
Website: https://benhvien175.vn/
Year of collaboration: 2014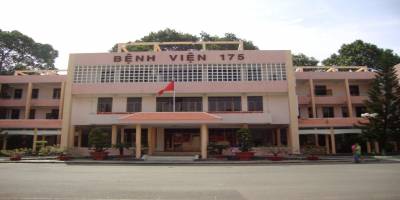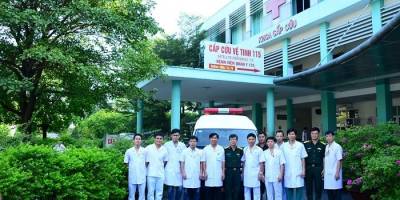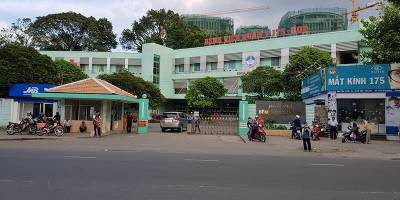 Quan Y 7A Hospital
Address: 466 Nguyen Trai, Ward 6, District 5, Ho Chi Minh city 
Website: http://bvquany7a.vn
Year of collaboration: 2014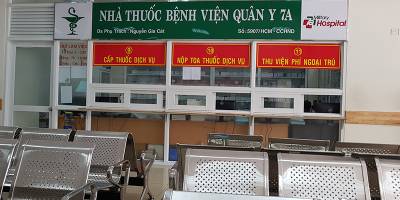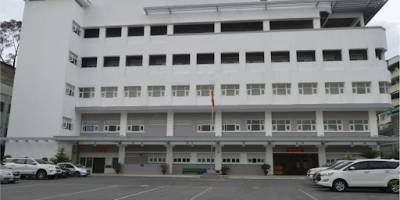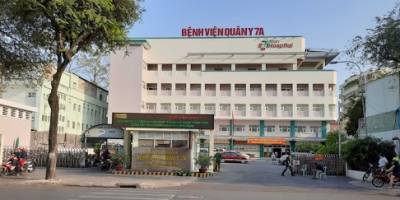 District 4 Hospital
Address: 63-65 Ben Van Don, Ward 12, District 4, Ho Chi Minh 
Website: http://benhvienquan4.vn/
Year of collaboration: 2014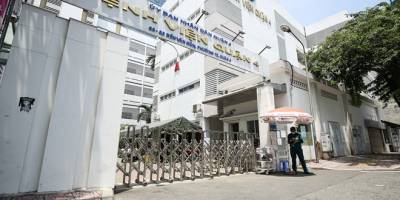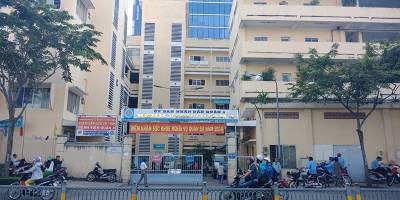 30-04 Hospital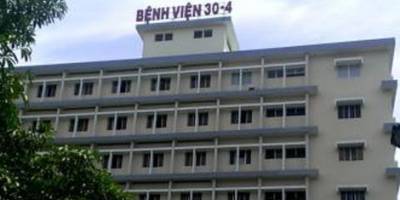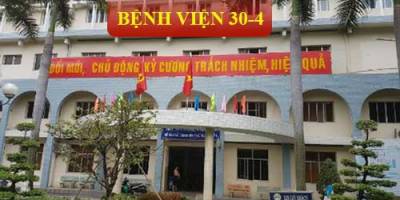 Tan Phu District Hospital
Address: 609-611 Au Co, Phu Trung District, Tan Phu District, Ho Chi Minh city 
Website: http://benhvientanphu.vn/
Year of collaboration: 2014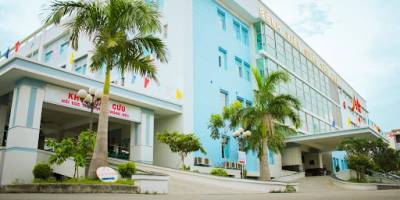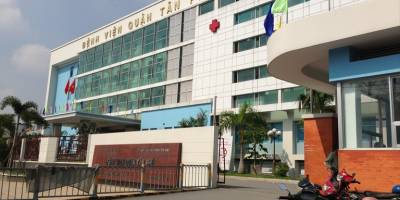 Nguyen Trai Hospital