Articles for Medical Students
Articles
Studying MBBS abroad has progressed over time. Destinations abroad are famed for providing progressive universities, world-class schools, and a globally recognized degree.
Medical education is one of the dream courses for the students who complete their higher school education. In Vietnam also the same trend follows as there is always a huge gap between the number of students applying for the course and the number of seats available for the students. With less number of doctors and other healthcare workers available in the country, the vietnmese government has formulated laws to increase the student intake capacity of the medical universities and to provide quality education for the students.
Vietnam provides quality education, at affordable fees. Studying MBBS in Vietnam is a great choice for Indian students.
In Vietnam, there are around 20 universities and schools of health sciences providing medical education to the students. These universities are located across the country and contribute to the strengthening process of the country's healthcare system. In 2008, the Ministry of Health Directive aimed at increasing the strength of the country's healthcare sector and thus providing them with an opportunity to intake a number of students of their own.
With reforms in the educational system, the medical education curriculum is changing with the trend and the students are offered with both traditional and modern medical education. The students undergo both classroom training as well as clinical training during their course duration. As most of the medical universities are having their hospitals, the students are able to get real time experience during their course.
Highlights of MBBS in Vietnam
The medical education education in Vietnam is undergone in two formats. One is 6 years medical education and the other is a 4 year course. In the 6 year program the student can join the medical university by clearing the entrance examination after the high school graduation. In the 4 year program, the students have to complete the 3 year "Physician assistant program" and work for a duration and then join the medical college for a 4 years course.
Medical education consists of two stages — general education and professional education. The general education is during the first 2 years of the 6 year course and the first year of the 4 year course. This will comprise mostly of the classroom program and this is further classified as general and basic science courses. In the professional education stage, the student will undergo clinical training as well as the class program. This is classified as a basic and professional medicine course.
After the graduation of the medical courses, the students have to undergo the University's in-house graduation examination to continue practising medicine. There is no common medical practice examination conducted nationwide.
The recent advancement in the medical education system in Vietnam, has led the way for the international student approach. The universities have started forming joint ventures with various international universities and are involved in training and student exchange programs. Health Professionals Education and Training for Health System Reforms project (HPET), 2013 is targeted in increasing the quality of the medical education in the country and to increase the healthcare workers quality in turn. The nationwide graduation exam methodology is also under construction. Thus with the new reform, and training schemes, the Vietnam medical colleges are involved in creating quality doctors and the country has started to attract international students towards them.
1.Number of Medical Universities- 12
2.IELTS/ TOEFL- Not required
3.Official Language- Vietnamese
4.Currency- Vietnamese Dong
5.Course Duration for MBBS- 6 Years Including internship
6.Medium of Instruction- English
7.Types of Colleges- Private
8.Minimum Age of applicant- 17 years
9.Basic Eligibility- 50% in higher studies
10.Recognition of Medical Universities- MOH Vietnam and WHO
11.Climate- Moderate – Same as Indian Climate
Eligibility criteria for MBBS in Vietnam
To study medicine education in Vietnam, the candidate should have passed from the high school education (10+2) with qualifying marks.
Supporting documents should be submitted at time of admission process. If not, the student can appear for examination for their language skills
Physical fitness certificate to prove their health conditions
Required age for the medical education
If international student, the student has to provide the documents stating the student is free of crime record
Being physically fit to complete their medical education in Vietnam
Admission process for MBBS in Vietnam
The medical education system in Vietnam is 6 years old. The students graduating from their high school education can apply for medical education in any particular university by filling out the application forms available on the university website. Once the application is filled, the student has to undergo a preliminary selection process where the students will be interviewed and the required documents will be submitted. In the second stage the documents submitted by the candidate will be checked for their reliability and the candidate's eligibility for medical education.
Once the candidate is able to successfully clear the first two rounds, the university will be offering the admission letter to the students. The students can start their medical education in the University of their dream.
Entrance examination for medical education:
There is no nationwide examination conducted for the admission process in the Universities in Vietnam. With the latest reforms in the education quality, the number of seats in the universities have been increased. But the competition for the medical education is also increasing, thus the universities might have their own screening test to get the qualified students.
MBBS course syllabus
The medical curriculum in Vietnam is divided into three parts — Basic science, Preclinical education and clinical education. The basic science education will be instructed for the 1st year, preclinical will be educated for the next 1.5 years followed by the 3.5 years of clinical education. The basic curriculum is shared.
Year 1: Advanced math, biology, foreign language, physics, chemistry, anatomy, computer science, and philosophy.
Year 2: Biochemistry, histology, environmental science and health, foreign language, nutrition and safety food, basic nursing, physiology, microbiology, epidemiology, basic internal medicine, basic surgery.
Year 3: Pathology, pathophysiology, foreign language, surgery in practice, psychology, bacteriology, basic internal medicine, basic surgery, pharmacology, health education.
Year 4: Radiology, statistics, internal medicine pathophysiology, surgery pathophysiology, radiation medicine, sport medicine, genetics, obstetric, pediatrics.
Year 5: military medicine, health organization, epidemiology, traditional medicine, rehabilitation, infectious disease, tuberculosis, psychiatry, allergy, dermatology, neurology, ophthalmology, tooth-mandible-face, forensics medicine
Year 6: Obstetrics pathophysiology, pediatrics pathophysiology, internal medicine pathophysiology, surgery
List of Medical universities in Vietnam:
There are around 20 universities in Vietnam and schools of health sciences that provide medical education for the students. The universities are mostly under the government control and the student admission will be taken care of by the university itself.
List of universities offering medical education in Vietnam are listed below for your reference.
Hongbang International University
VinUniversity
Scholarships and financial aid
To promote foreign countries to pursue medical studies, universities and medical institutes have offered many scholarships and financial support to students to encourage learning.
Low cost
The Tuition fee and other expenses are very much affordable for the Indian students, 2.5Lakhs Per semester.
Worldwide repute
Students get international exposures, it helps them to adopt different culture, languages and expose people from different background
High standard infrastructure
Every universities, has Modern equipments, world class structure and highly qualified faculties
No entrance test required
To secure admission in Vietnam, there is no need of entrance test
No donation required
Apart from university fees, no donation or capitation fee required
Internationally recognized seminars
There is a great opportunity to participate in international seminars and conferences
TRAININGS GIVEN:
FMGE — License examination conducted by NBE, for the students who have pursued medicine in abroad and willing to practice in India
PLAB — License examination conducted for the students to practice in UK
BEFORE HEADING TO VIETNAM:
Apply for your visa
Amendment the currency to Vietnamese Dong
Learn a little little bit of Vietnamese
Climate vary from place to place
Vietnam foods are low cost and Indian style foods are available
ATM's don't seem to be out there in each places
Wi-Fi is extremely good in cities
Top Medical Universities in Vietnam:
Hongbang International University
Medical Education in Vietnam
The bachelor course for medical study in Vietnam is UME, Undergraduate Medical Education, and the duration of the course varies between four to six years.
UME of six years
• Students who graduate from high school are eligible
• Students will be filtered through a common medical entrance exam, as like in India and other Asian countries
• Six-year programme will be divided into three equal halves: the first two years will focus on basic science and medical knowledge skills; the next two years will focus on clinical clerkship, and the final two years will deal with knowledge and skill related to the medical specialities.
UME of four years
• Students who hold a bachelor degree in science are eligible — nursing, medical technique and public health.
• Entrance exam remains as the gateway.
• 4-year study programme is the same as the 6-year programme, where the first two-year study doesn't exist.
Both the UMEs will have clinical theories, clinical exposure and hospital rotations throughout the course.
Master Degree and Doctorates
Preferring a Masters or Doctorates is willing to go deep into a specific stream. In Vietnam, as in other countries, the duration of a Master degree or a Doctorate is not fixed. It will vary depending upon the stream and the university. Each university will have its own Master and Doctorate programmes, recognized by the Ministry of Education and Training.
Period of study for UME, Master and Doctorates will also be varying based on the track. A candidate can either choose an academic track or a residential track, where the academic track includes core medicine and the latter deals with psychology and in-campus study mechanisms.
Professional grades
UME graduates are Medical practitioners, and Master degree holders are the Specialists in them, but the highest grade in Vietnamese medical education is the PhD.
PhD holders of Vietnam have their grades, and that are listed below
1. Specialist I — who will not require to submit a thesis but still a PhD holder
2. Specialist II — who submits his/her thesis and pursues the PhD
3. Doctoral — who is the same as the specialist II but his/her degree is considered as the highest in the field of medicine by the Ministry of Education and Training, on the other hand, the Ministry of Health treats Specialist II as the highest degree of its kind.
FREQUENTLY ASKED QUESTIONS:
1.Is qualifying NEET compulsory?
Can take admission without qualifying NEET also.
2.Do the students have to write any entrance examination?
No, students don't want to write any entrance exams
3.What is the age criteria for the admission process?
Candidate should be 17 or above 17
4.Can an internship be done, after course completion?
Yes, after clearing the exams
5.Can I practice in my country after the degree?
Yes, after the MCI screening test. It happens twice the year and students can give unlimited attempts.
6.Is medical education in Vietnam cost-effective?
Like other Asian countries, the fee for medical education in Vietnam is nominal. It would come around 2500 USD per year of study. The case of private institutions is entirely different, and an aspirant will be required to pay more than the afore-mentioned cost.
7.Is Vietnam a good to go for an Indian Medical Aspirant?
The simple answer is a No. Since the entrance exams and other eligibility tests are conducted in Vietnamese, it is not preferable for a foreign medical aspirant to look for his/her medical studies and career here, unless and until if he/she knows or willing to learn Vietnamese.
For a Vietnamese medical aspirant, choosing medical education in Vietnam is visionary and need of the moment. And the medical field will continue blooming due to the recent developments happening in the field of education and medicine in Vietnam.
If you're wishing to pursue your education in Vietnam, the Aieraa Overseas Studies is the right destination. Here we guide the students to acquire their medical education dream. We lay your steps for the medical education abroad and will be supporting the students in getting admissions in world class medical universities.
SERVICES PROVIDED BY THE AIERAA:
Guaranteed admission in MCI approved universities
University selection
Educational counseling
Helps in admission, documentation and accommodation process
Assist in your immigration
Provides scholarship assistance
Gives career guidance
Helps in visa permits
Related posts
WHY IS VIETNAM AN IDEAL DESTINATION FOR MBBS STUDENTS FROM INDIA?
MBBS in Vietnam for Indian Students
The quality of education and affordability are the major attracting factors for students to go to Vietnam for further studies. It's easy reachability from India by a mere 3-hour flight is an added bonus.
In addition, more and more Indian medical aspirants are opting for MBBS in Vietnam as their study destination due to the following advantageous factors:
Vietnam Ranked 50th on world peace ranking among 163 nations & ranked 9th among all Asian countries.

The education system is of the higher standard and includes training human resources & nurturing talent.

The subtropical climate of Vietnam is more like the Indian climate.

The literacy rate is above 90% which defines how the Vietnamese govt prioritized quality education for everyone.

45th rank in GDP in the world.

Medical tourism is growing exponentially.
The level of education in Vietnam has grown manifold over the years and that is the reason students are going to Vietnam for studies. Vietnam prioritizes education and does not compromise on the quality of education provided to its people.
Course fees is very affordable and is cheaper than Indian Pvt colleges & other countries
Specially designed course syllabus as per Indian standards with reference from Medical Council of India (MCI)
Duration of the course – 5 years course study + 1 year paid internship that fulfills the Indian norms.
Quality education at par with international standards
Job scope for MBBS graduates is very High in Vietnam
English is well spoken in all the cities in Vietnam
All cities have affordable and convenient transportation
Affordable housing for students
Part-time jobs (weekly 20 Hours) allowed.
Indian faculties recruited for better understanding of the students
North and South Indian food is made available for Indian students.
Multi-speciality hospitals for clinical training
High standard of living
Immigrant friendly people
Strong presence of the Indian diaspora
4-hour flight travel from India
One time multiple entry student visa for 6.5 years duration is given
Education loan facility from Indian banks is also available
What are the top
MBBS Universities
?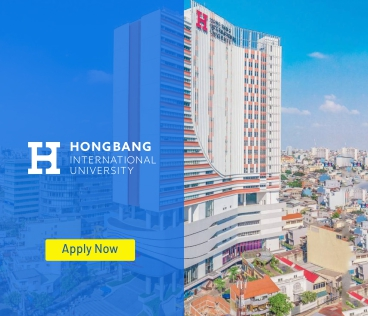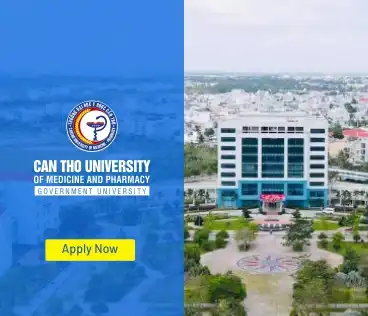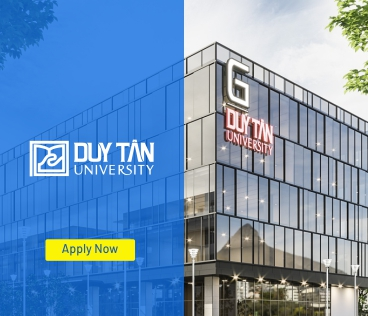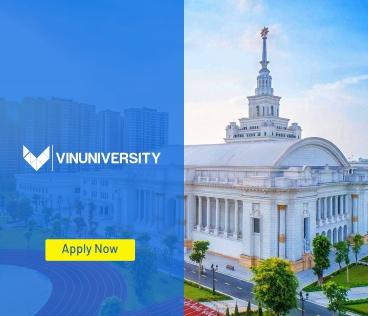 Are you eligible for
MBBS study in Vietnam
?
To be able to apply for MBBS in Vietnam, you must:
Be at least 17 years old at the time of application.
Completed your 10+2 (English medium) with minimum 50% aggregate in Physics, Chemistry and Biology from a recognized board.
A good IELTS score will be an advantage
Medically fit to travel and study in Vietnam
Strong financial background to support your stay in Vietnam
What is the approximate fee for studying
MBBS
?
In almost all universities of Vietnam, fee is to be paid semester-wise i.e. every 6 months with some one time admission and other charges at the time of admission. Fees vary from one university to another but the approximate fee structure for a few top MBBS universities in Vietnam is as below:
| | | | |
| --- | --- | --- | --- |
| S.No. | Name of the University | Fees in USD | Fees in INR |
| 1 | HongBang International University (per semester) (excluding admission, hostel fee etc) | 3250 | 2,60,000 |
| 2 | Duy Tan University (for 1st semester) (excluding admission, hostel fee etc) | 3275 | 2,62,000 |
| 3 | Can Tho University of Medicine and Pharmacy (for 1st year) | 3850 | 3,08,000 |
*Exchange rate 1 USD=80 INR.
In case one requires financial assistance, an Education loan facility from Indian banks is also provided by the universities.
Accommodation and Food in

Vietnam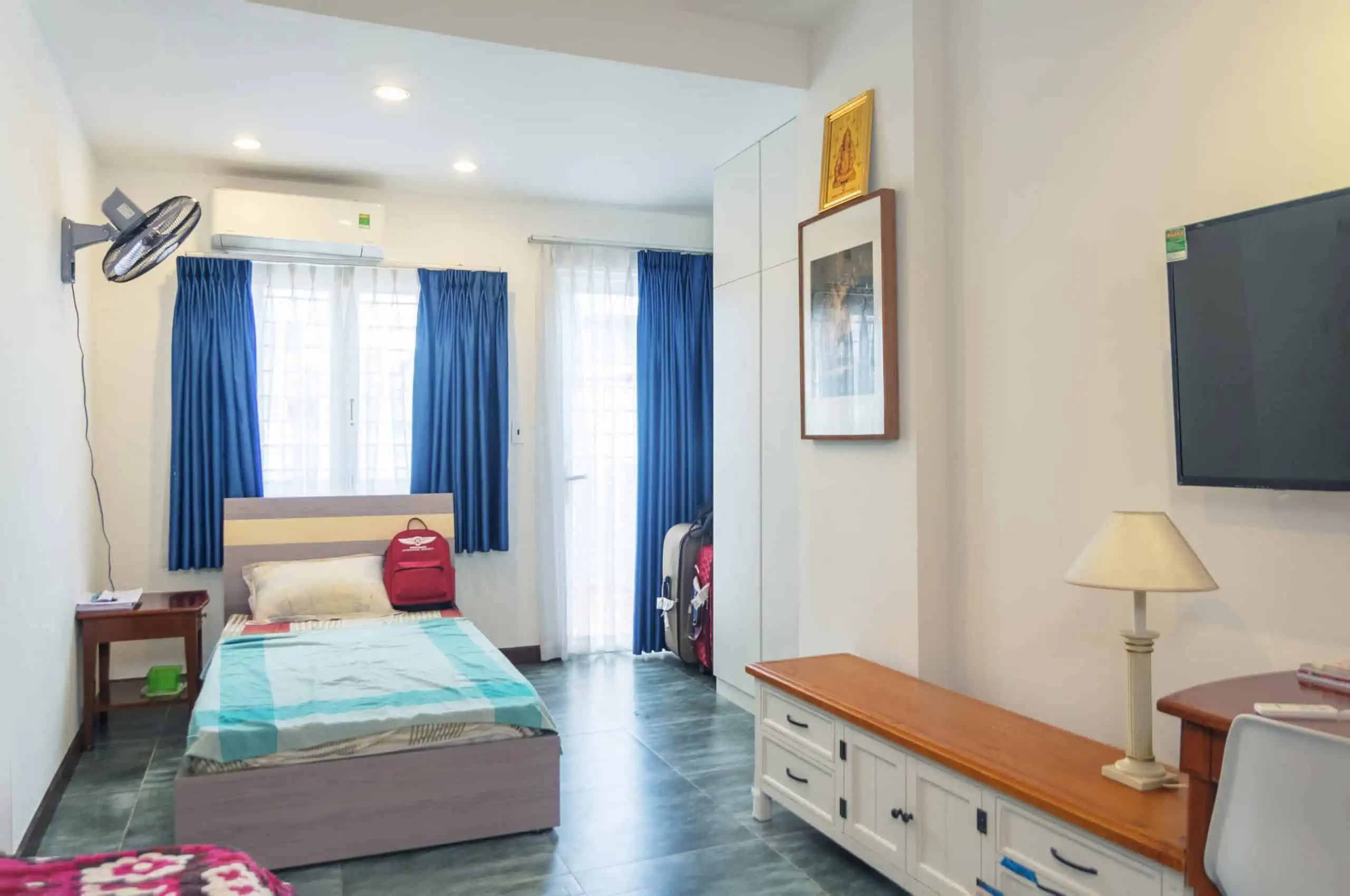 Vietnam is a country immersed in a diverse culture with good food and travel destinations, and more importantly, quality & standard of education. It is also an affordable place to stay and study since flights are considered to be cheaper with a travel time of 3 hours from India as compared to other countries. Living spaces are very cheap and attractive. Finding a place to stay is easy as there are dormitories available for students at very affordable prices. The accommodations provided are monitored by security services and security devices which emphasizes that safety of students studying MBBS in Vietnam is a top priority of universities there.
Some universities such as HIU, Can Tho University of Medicine and Pharmacy, Duy Tan University have hostel facilities within the campus with separate accommodations for boys and girls. This further reduces the daily commuting time.
Indian food is made available within the campus for Indian students by most of the medical schools in Vietnam to ensure that students are well-fed.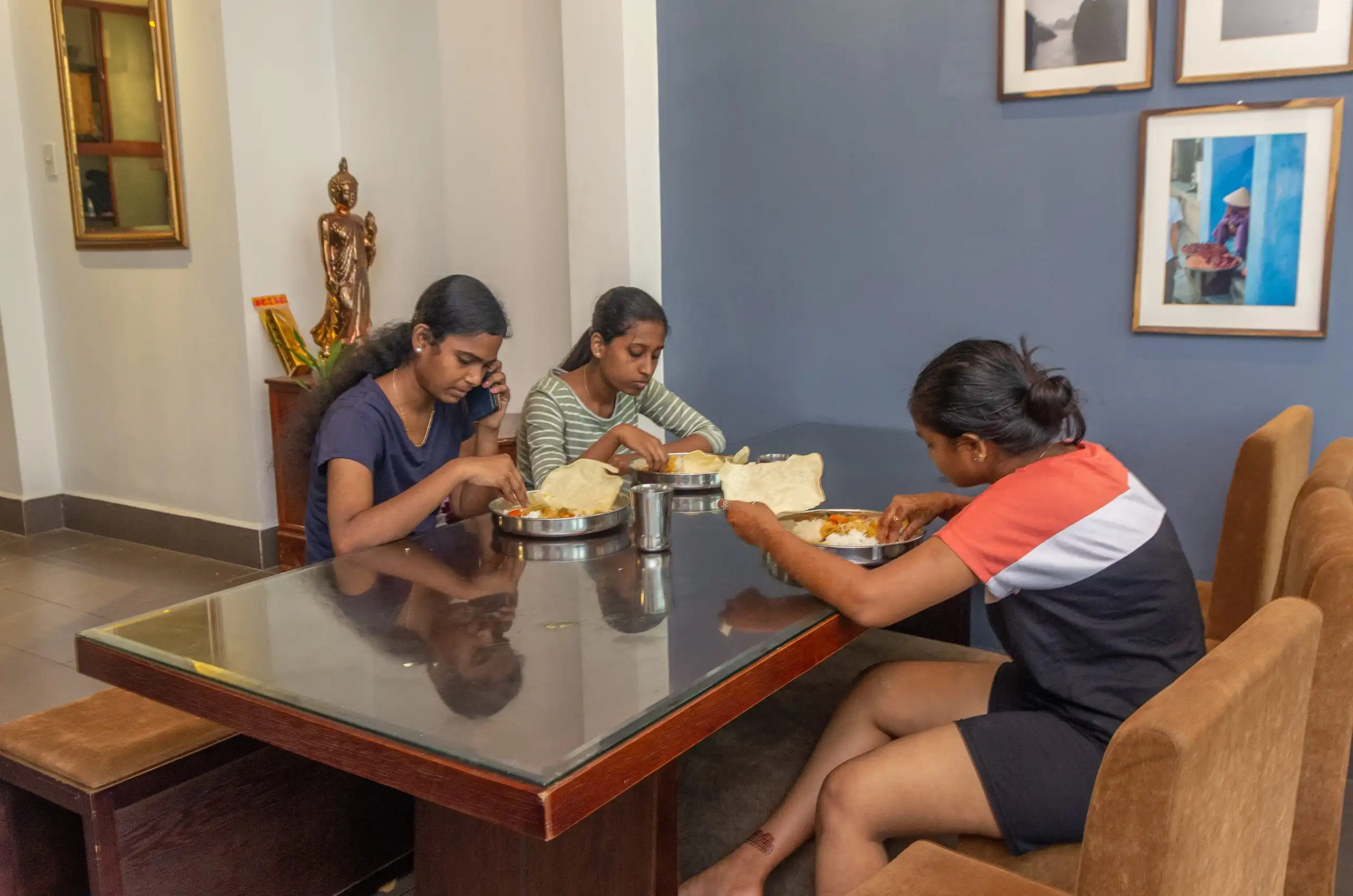 What is the admission process for
MBBS
?
Check your eligibility

Submit your application form

Offer letter is received in a few days if you meet the requirements

Accept the Offer Letter by making an acceptance deposit

Submit the required documents

Accept the invitation letter

Apply for visa

Fly to Vietnam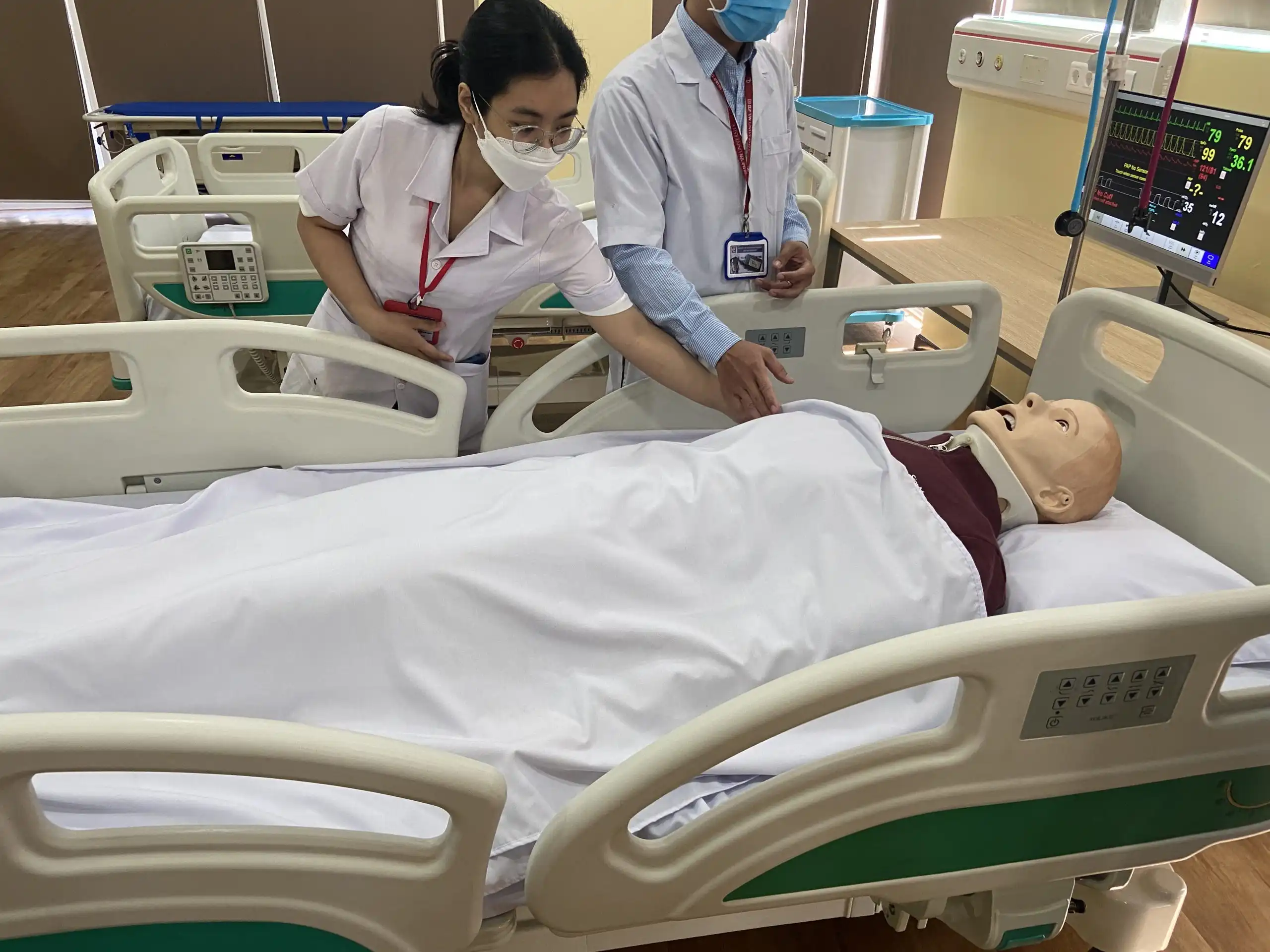 How to apply for
MBBS admissions in Vietnam
?
Aieraa Overseas Studies is the only authorized organization that helps medical students get admission in MBBS courses in Vietnam. Aieraa Overseas Studies has been recognised by the Vietnam Embassy in India as the only Indian authority for MBBS admissions in Vietnam.
To book a seat or check your eligibility, feel free to contact Aieraa Overseas Studies at 9940489999 or 8925093943. You can also drop an email at [email protected] and our expert counselors will get back to you and provide hands-on assistance throughout the admission process.