Articles for Medical Students
Articles
Aieraa Home
Articles
Education
Indian Students Reached Vietnam To Join Can Tho University Of Medicine And Pharmacy For Pursuing MBBS In Vietnam.
Indian Students Reached Vietnam To Join Can Tho University Of Medicine And Pharmacy For Pursuing MBBS In Vietnam.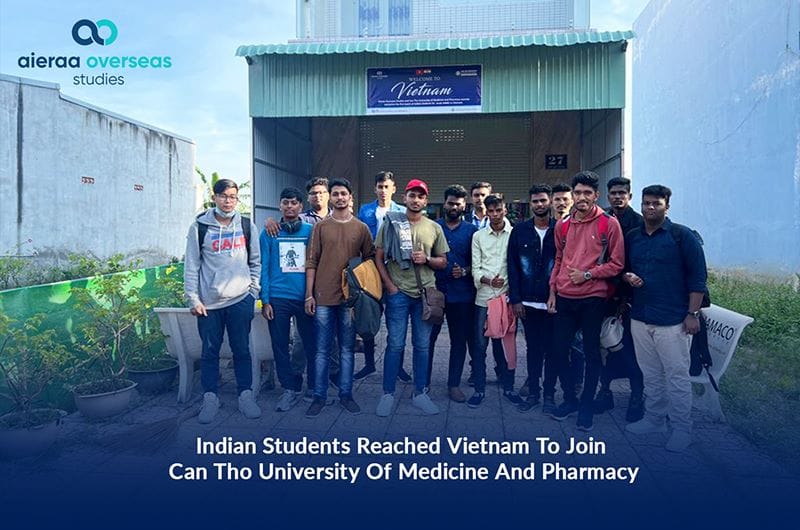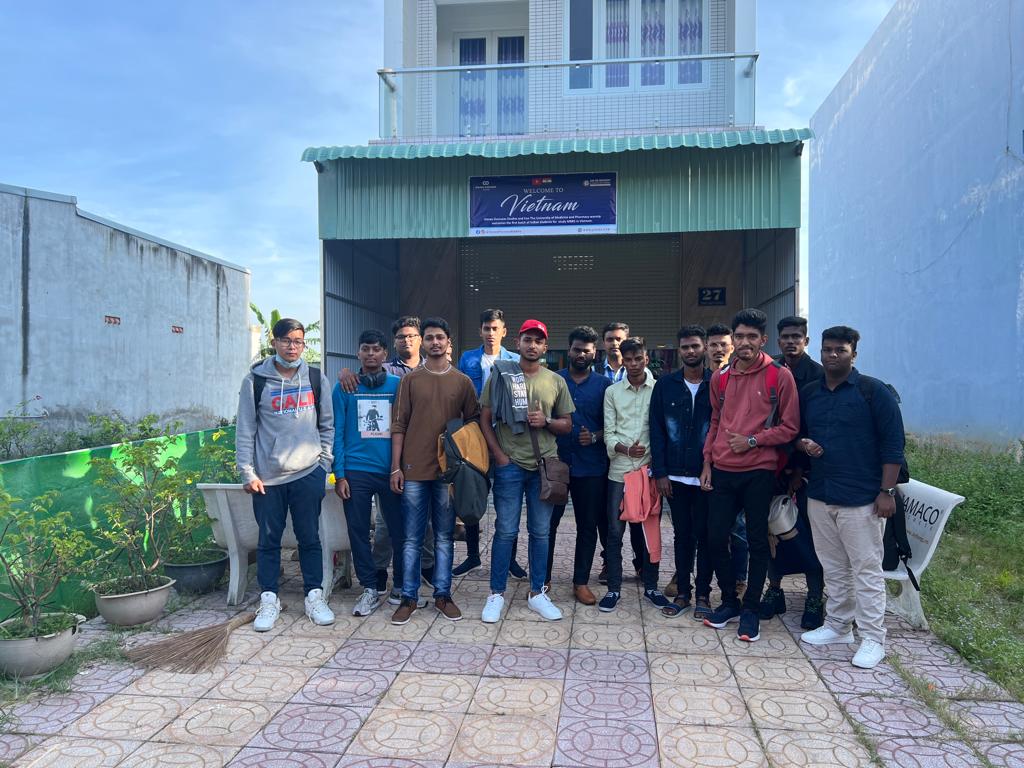 The batch of Indian students who left India to join their dream university i.e Can Tho University of Medicine and Pharmacy to pursue MBBS there have reached Vietnam. Finally, the dream they have been aspiring for a long time has become a reality and the happiness was evident on their faces. Many students have left their home country or boarded a plane for the first time and their excitement knew no bounds. When our representative received them at the airport, the curiosity, nervousness and a great sense of accomplishment was visible on their faces and this made all our efforts worthwhile.
Visiting a foreign land at such a young age to build a career on their own is a big achievement as well as brings a lot of responsibility to prove themselves. They have succeeded in reaching this destination and aim to excel in their future endeavours too. Aieraa Overseas Studies feels privileged to help them achieve this landmark and promises to continue connecting more students in the future. Aieraa Overseas Studies is not limited to providing MBBS admissions to Indian medical aspirants but also assists them in living comfortably in Vietnam. And for this reason, Aieraa Hospitality has been established in Vietnam.
Aieraa Hospitality works to provide daily essential necessities to its students in Vietnam. The services provided by Aieraa Hospitality includes:
Accommodation facilities in the form of dormitories, one bedroom or two-bedroom apartments on individual or sharing basis are arranged as per the needs of the students.
Food: North Indian as well as South Indian food is made available to the students.
Transportation: Local transport to commute to and fro from the university daily is arranged by Aieraa Hospitality.
Local support for any other assistance a student may need while living in Vietnam.
When a student reaches Vietnam, a representative of Aieraa Hospitality in Vietnam receives the student at the airport and guides him/her to the accommodation and other facilities. Being well versed with both Vietnamese as well as Indian languages, the representative will help solve any queries or problems one may be facing. As anxiety is common in young students leaving their homes, Aieraa representatives ensure they feel at home in Vietnam. With the hospitality services of Aieraa Hospitality, one will surely have a memorable time living in Vietnam.
Aieraa Hospitality Address
Floor 3, VOV building, 7 Nguyen Thi Minh khai, D1 Ho Chi Minh City, Vietnam.
Related posts