Articles for Medical Students
Articles
Lunar Year Celebrations by Aieraa Overseas Studies in Chennai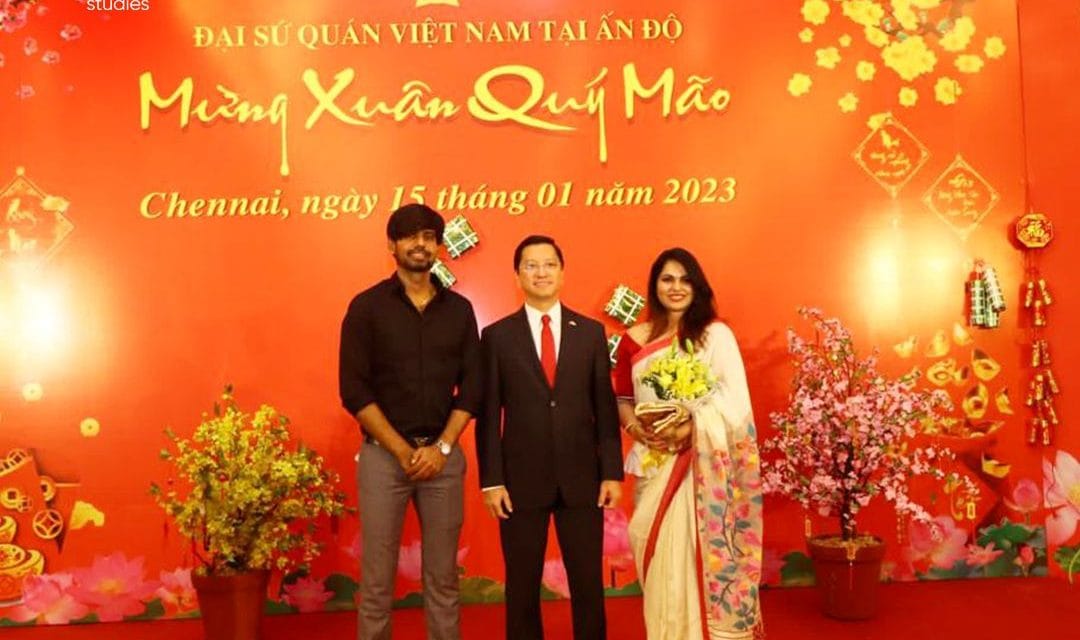 It was our great pleasure to celebrate the Vietnamese Lunar Year with our Vietnamese people in Chennai on 15th January, 2023.
The Vietnamese Lunar Year, popularly known as Tết or Tết Nguyên Đán meaning festival of the first day, is celebrated every year on the basis of the lunisolar calendar and marks the arrival of spring according to the Vietnamese calendar. It is one of the most important celebrations for the Vietnamese community and Aieraa Overseas Studies feels proud to be a part of their celebration.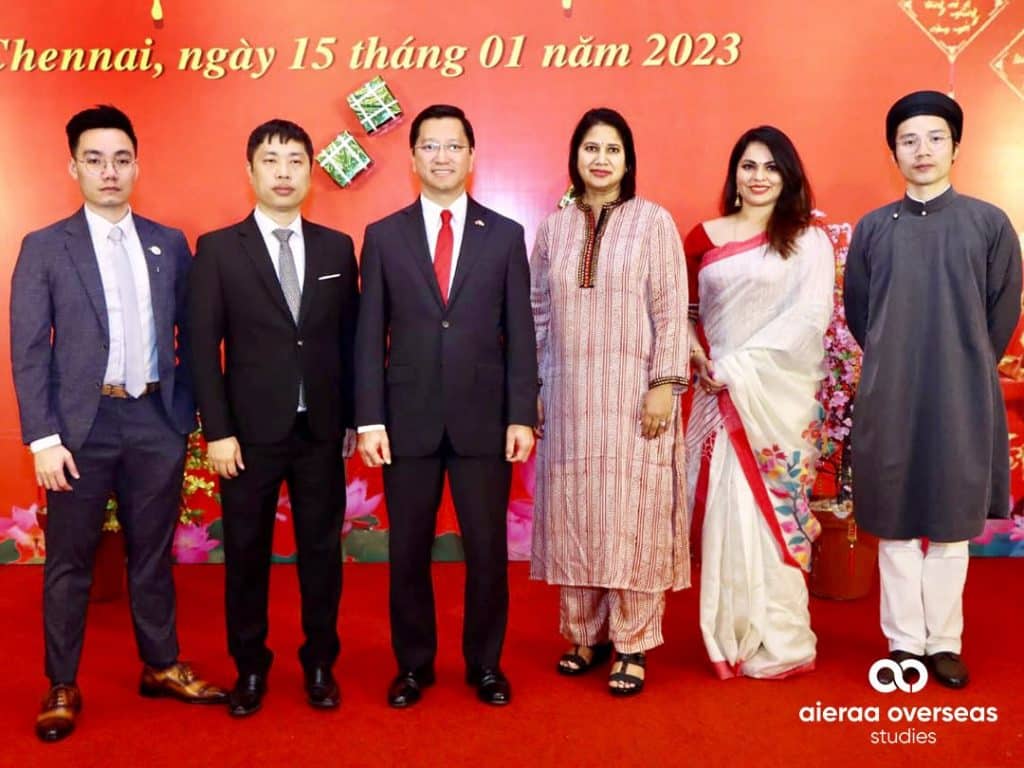 The program was attended by His Excellency Mr Nguyen Thanh Hai, Ambassador of Vietnam to India, Ms. Velagapudi Kavitha Dutt, Honorary Consulate of Vietnam in Tamil Nadu, Our directors Ms Deepa Ranganathan and Mr Avinash Kumar along with other delegates in Chennai. Over 100 people from the Vietnamese community living in Chennai also became a part of this gathering and were very happy to be able to celebrate the New Year with their community members after a gap of about 2 years due to Covid-19 restrictions.
As Vietnamese are simple living people, the celebration was kept modest with performances depicting the culture and beauty of Vietnam and traditional Vietnamese dishes served for our fellow Vietnamese people. Being away from their homeland, the Vietnamese were touched and overwhelmed to be able to gather and exchange greetings on this special occasion here in Chennai. They missed their loved ones back home but were happy to be with their community members and being able to connect to their roots.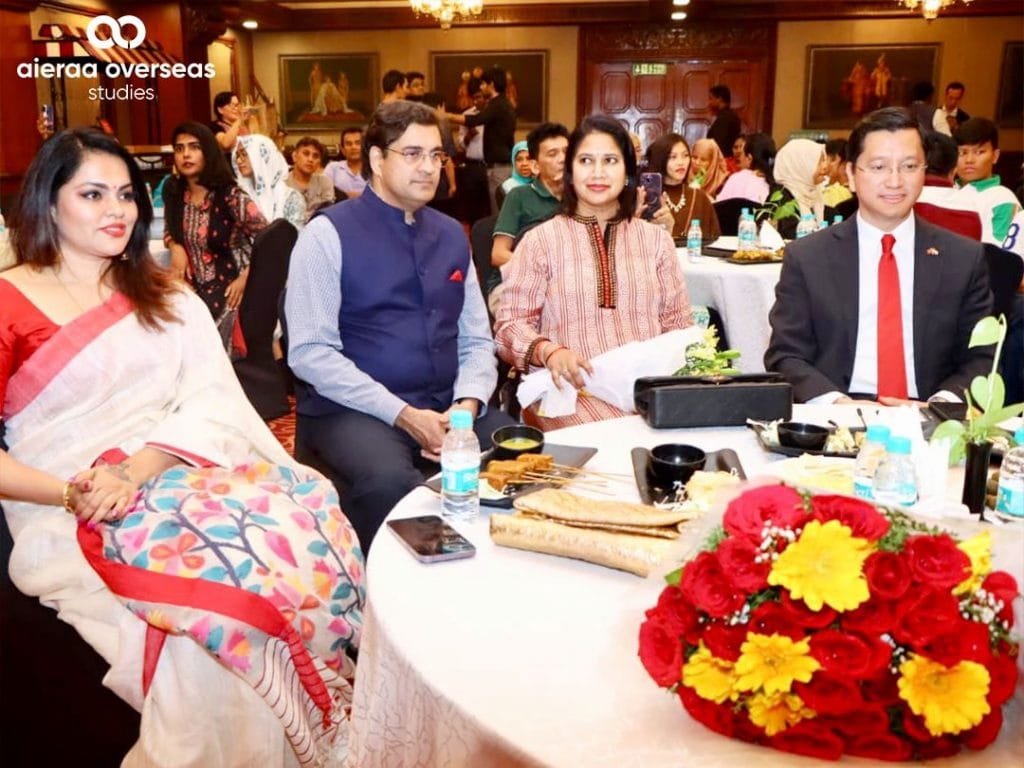 Speaking on the occasion, His Excellency Mr Nguyen Thanh Hai, Ambassador of Vietnam to India congratulated the hard work of Vietnamese living and working in Chennai and wished them a very Happy Lunar Year. He also shared some words of appreciation for Aieraa Overseas Studies for strengthening Indo-Vietnam relations and praised our initiative of promoting medical education in Vietnam. He promised his support and cooperation towards our goal of connecting more and more students to the medical universities of Vietnam and providing more opportunities to our fellow Indian students in the future.
Aieraa Overseas Studies was deeply honoured by the presence of such dignitaries and thanked them immensely. Our directors, Ms Deepa Ranganathan and Mr. Avinash Kumar, were humbled by the acknowledgement of their hard work by the Ambassador of Vietnam to India and thanked him for gracing the occasion.
Related posts