Articles for Medical Students
Articles
Our Students Were Received At Can Tho University Of Medicine And Pharmacy In A Grand Way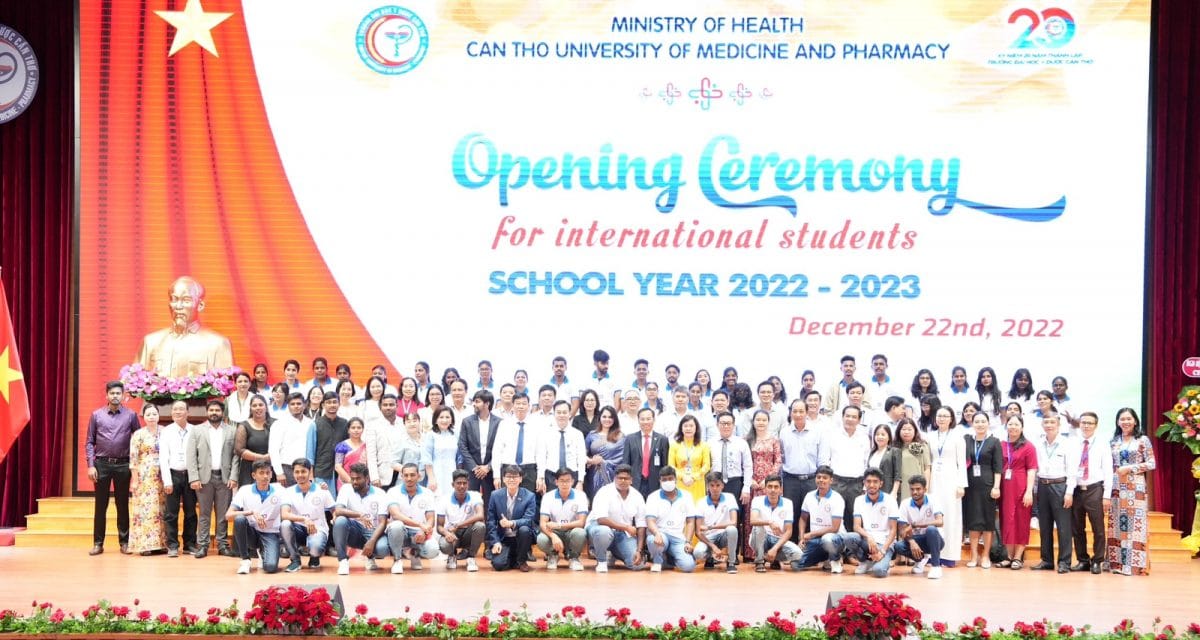 The first batch of students from India to join Can Tho University of Medicine and Pharmacy for pursuing MBBS have reached the university and were given a grand welcome by the medical institution on 22nd December, 2022.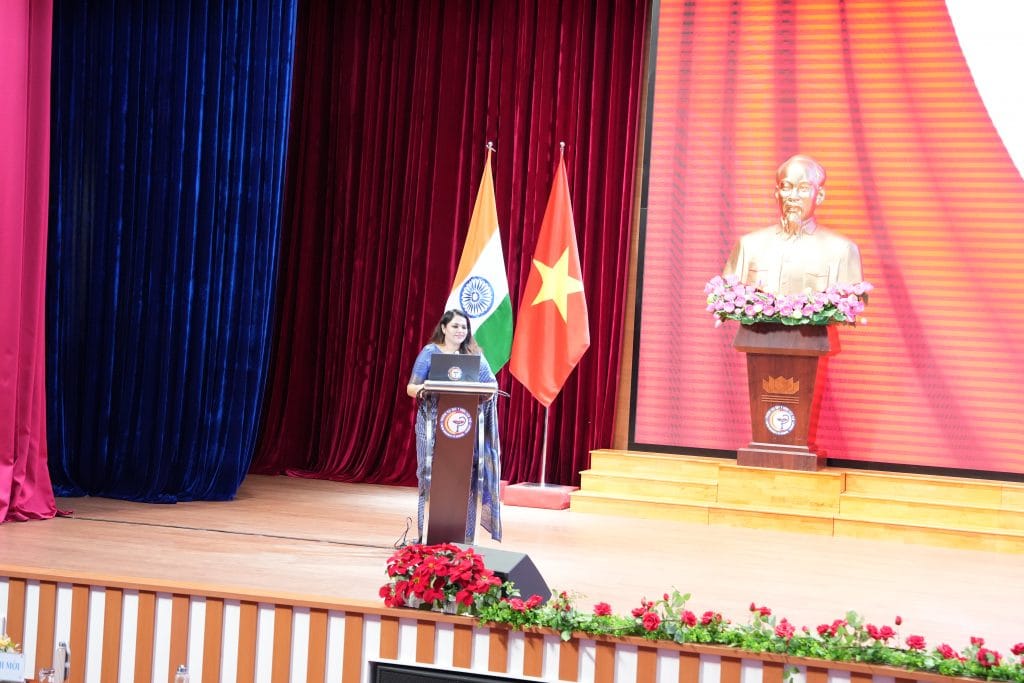 The opening ceremony for international students was held at the Cuu Long Hall of CTUMP in the presence of dignitaries such as the Ambassador of Vietnam embassy in India Nguyen Thanh Hai, the director of Aieraa Overseas Studies Ms. Deepa Ranganathan etc. It was a once-in-a-lifetime experience for our students as they were welcomed by the organising committee of CTUMP. This was followed by an introduction video about CTUMP presented by the Office of Information and Communication.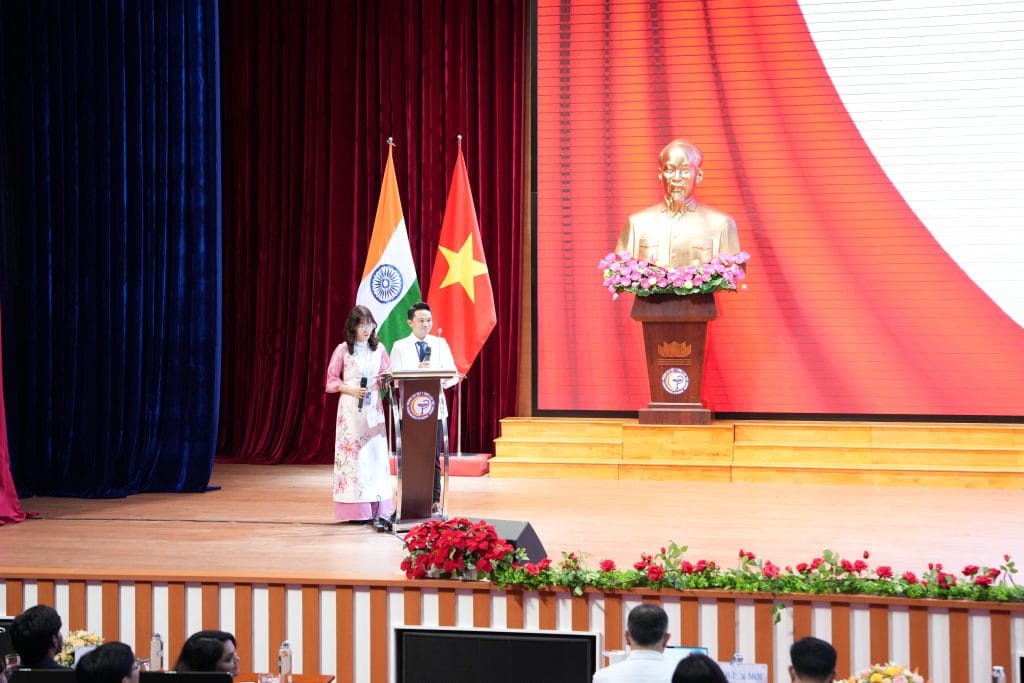 After the introduction of delegates and statement of reasons by MCs Thanh Trang and Yen Ly, the Rector gave a welcoming speech for starting of course or school year. The students were enthralled by the vast infrastructure and facilities at CTUMP and couldn't stop smiling. They were happy to have taken the wise decision of joining Can Tho University of Medicine and Pharmacy for their education.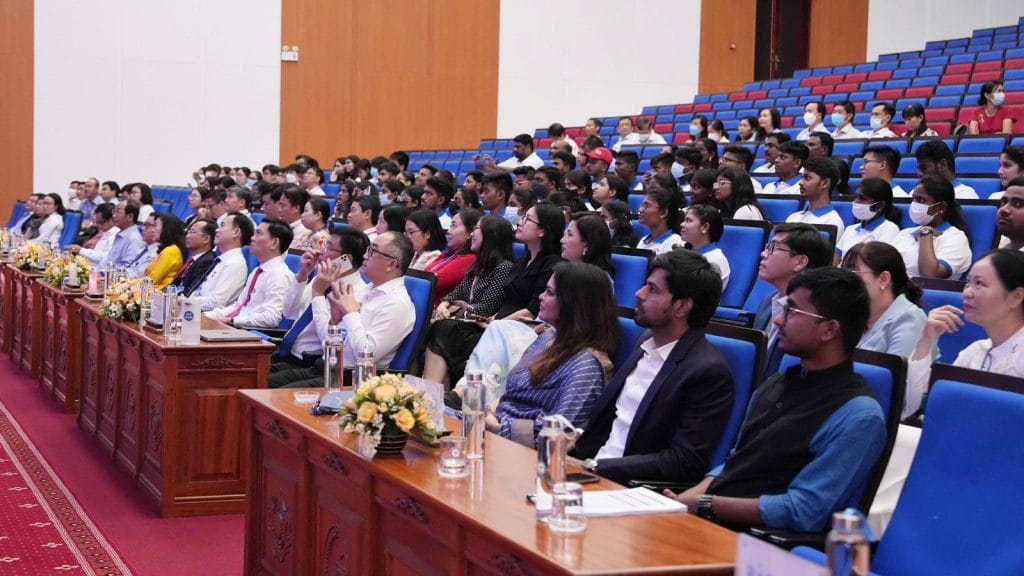 The Office of Science and Technology- External Relations then explained some basic contents about CTUMP to the students and also the curriculums and supports especially for the foreign students. We were really impressed with the vast exposure our students will get while pursuing MBBS there.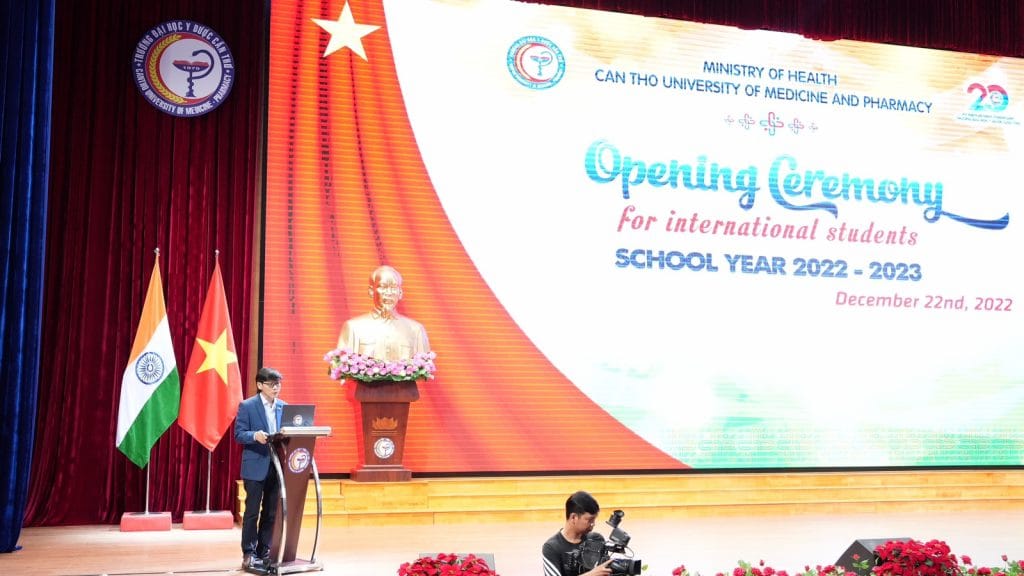 The students were then enlightened by the wise words of the Ambassador of Vietnam Embassy in India followed by the speech of our director, Ms. Deepa Ranganathan and last but not the least, some words by the representative of Freshman students. It was a very informative and learning experience for the students at CTUMP. The students were then allowed to take souvenir photos by MCs Thanh Trang and Yen Ly and the Organising Committee then closed the ceremony.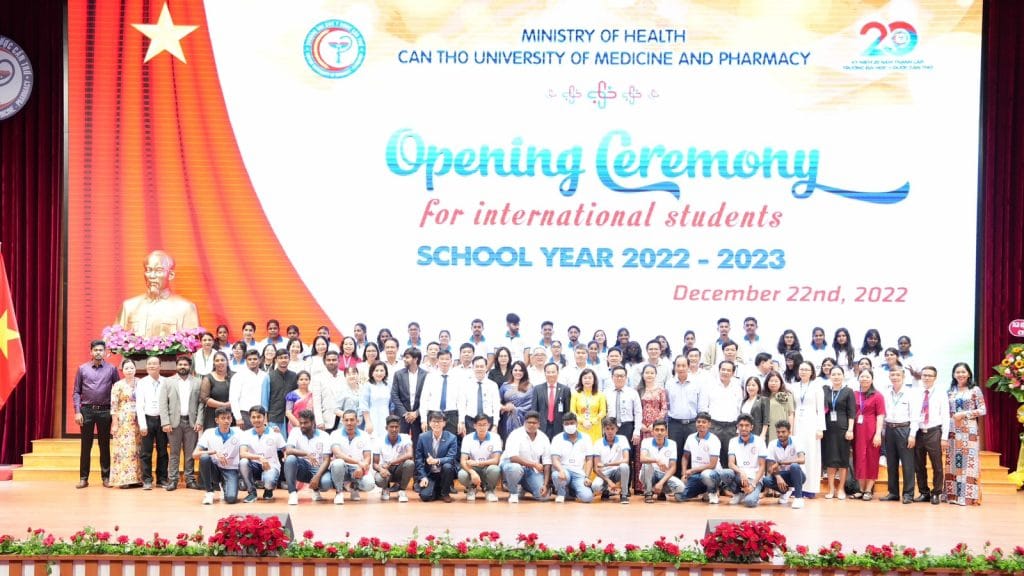 The ceremony left the students overwhelmed with joy and they were really eager to start their journey at CTUMP and lay the foundation of a successful career in medicine.
Related posts