Articles for Medical Students
Articles
10 Reasons to choose Vietnam as your study destination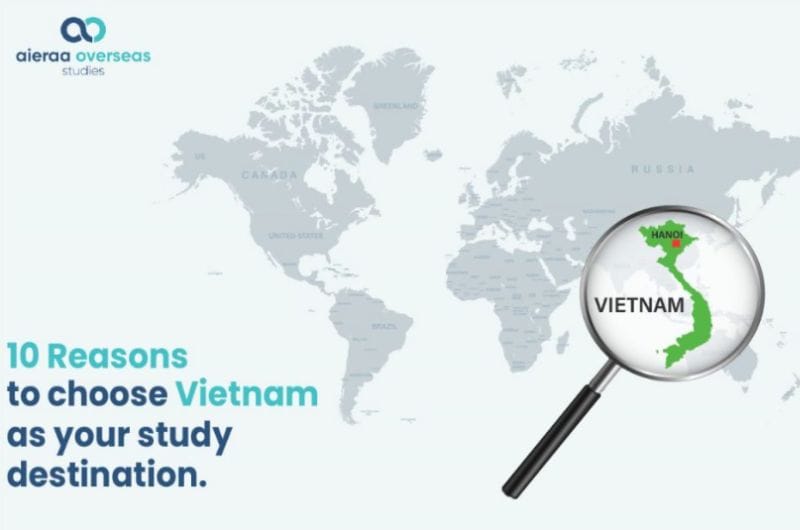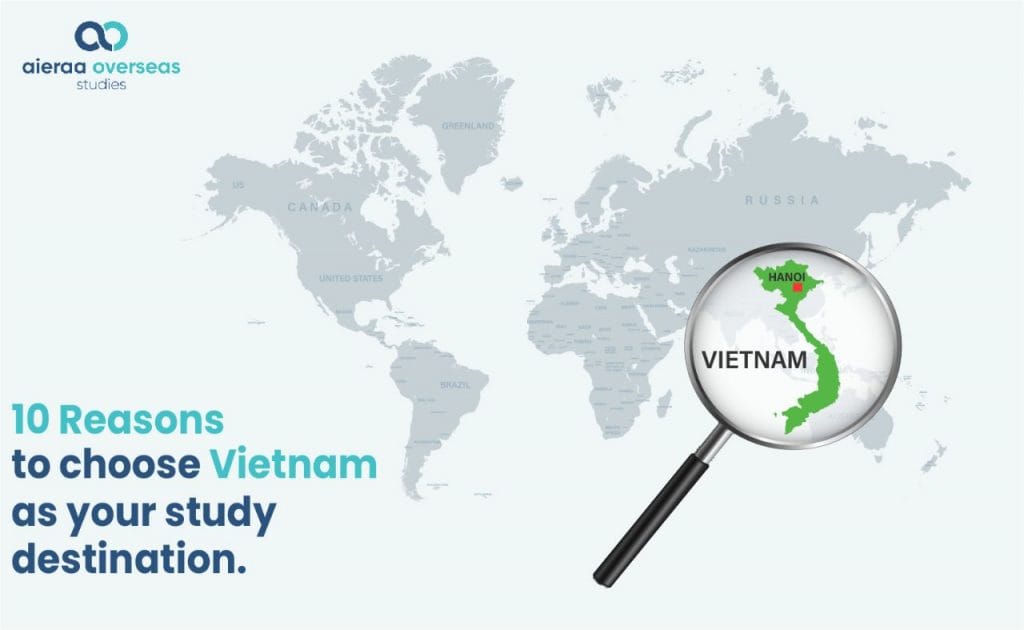 Despite the Covid-19 effects, Vietnam's economy is growing substantially fast.
Health is Vietnam's priority as is evident by their remarkable fight against Corona.
Easily accessible by a 3-hour flight from India.
High quality education. Their literacy rate is over 95%.
World class universities of Vietnam with international tie-ups.
Ample career opportunities after completing graduation. Their unemployment rate is as low as 2.3%.
Affordable to live in. Vietnam is a cheaper country to stay in as the living expenses are very less.
Comfortable weather.
English is widely spoken by all.
Easy visa and immigration formalities.
Vietnam as your study destination
Selecting Vietnam as your study destination might not sound appealing to you with more students opting for universities in the western part of the globe. But considering the accessibility and affordability of Vietnamese universities without compromising on the quality of education, Vietnam has been growing in popularity amongst education enthusiasts. The influx of students in Vietnam, particularly from India, is growing considerably over the years and Vietnam is soon to outrun Singapore as the new education hub in South-East Asia. The living expenses of Singapore are very high as compared to Vietnam and thus, students are now opting for Vietnam to continue their further studies.
The most important factor for choosing Vietnam for your studies is the world class education provided by its universities. Specifically, for MBBS in Vietnam, some top ranked universities are inviting applications from Indian students for admission. With associations with other international universities, graduating from these MBBS universities in Vietnam helps in gaining admission for post graduation programs or undergoing clinical training in other global universities thus, providing immense professional upliftment. Moreover, the career opportunities after completing graduation are numerous as the demand for medical professionals in Vietnam is very high. The universities offer plenty of job opportunities to its students thereby securing their future.
Another reason why Vietnam is becoming a favourite among students is due to its accessibility and easy reachability from India. With a mere 3-hour flight from India, commuting to and fro from India is very convenient. For students who may feel homesick or parents wishing to meet their children can visit Vietnam easily.
Affordability is another factor in Vietnam's favour as its low-cost living conditions make it the most preferred choice for travellers and students. Studying and living in Vietnam is very budget-friendly and economical.
Many people have a preconceived notion of Vietnam being a poor country. However, Vietnam's fast growing economy, in spite of Covid hitting hard on many countries, proves its potential of development. Even after the corona pandemic setback, Vietnam has shown regular and substantial progress in its GDP.
Safety and health of its people is of prime importance to Vietnam as is evident by its fight against Covid. Vietnam was one of the least affected countries and managed to recover faster than many of its counterparts. Law and order is also well maintained in Vietnam as the crime rate is very low, about 1%. Vietnamese are very law abiding people which makes it a very secure place to live. Also, communicating with the locals is easy as English is widely spoken by the majority of citizens of Vietnam.
To make Indians feel at home, many universities and Vietnamese people in general have been very hospitable and made special arrangements of Indian food available for them. As rice is the staple food for Vietnamese people, rice is very readily available across the country. Moreover, being the second largest exporter of coffee, coffee is the most popular beverage in Vietnam and is consumed in many different forms such as black coffee, coffee with coconut milk etc. Fresh, tropical fruits are plenty in Vietnam, so if you want to grab a quick munch, fruits are always handy.
Comfortable and pleasant weather conditions, diverse cultures, Easy accommodations, convenient transport facilities, hassle free visa formalities etc are some of the added advantages of studying in Vietnam.
Beautiful landscapes, welcoming people, good food and quality education – Vietnam has everything one needs to live comfortably. Enjoy the hospitality of this beautiful country while shaping your career.
Related posts