Articles for Medical Students
Articles
Aieraa Home
Articles
Education
The signing ceremony for a strategic partnership in medical education for students from India and other Asian nations for Study MBBS in VIETNAM 🇻🇳
The signing ceremony for a strategic partnership in medical education for students from India and other Asian nations for Study MBBS in VIETNAM 🇻🇳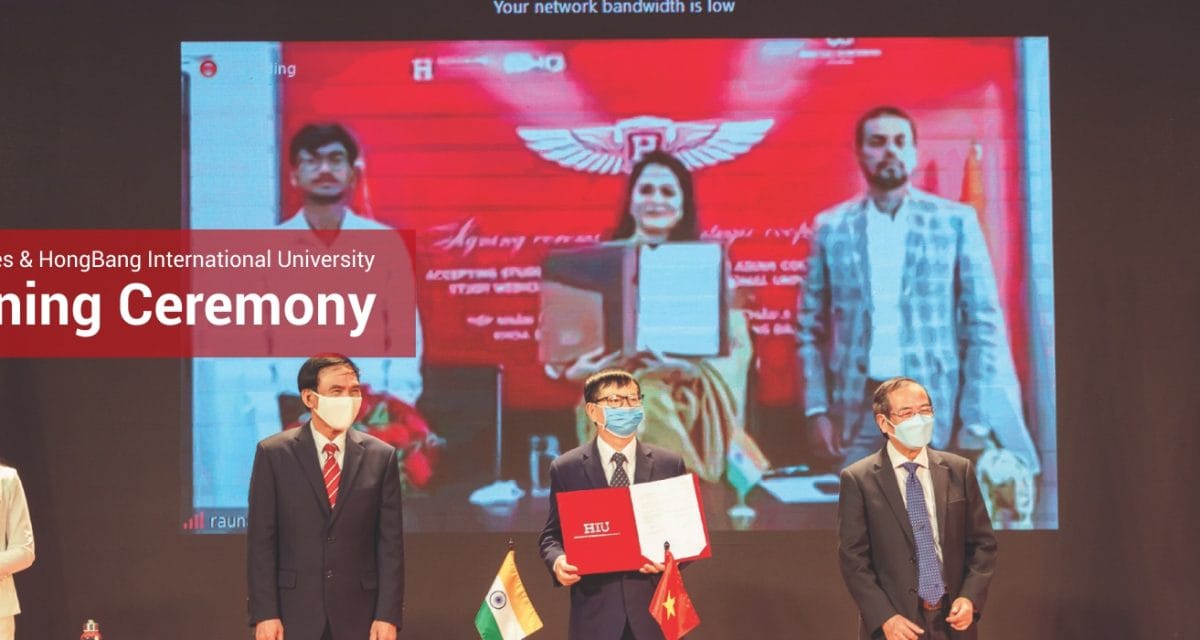 Beginning with the academic year 2021–2022, Hong Bang International University (HIU) and Aieraa Overseas Studies (India) have a strategic relationship for the training of medical disciplines for students in India and Asian nations.
Representatives of the two countries leaders attended the signing ceremony that was conducted electronically between Ho Chi Minh City and India. The Director of Aieraa Overseas Studies is Ms. Deepa R, and HIU has a Ph.D. Professor Pham Van Linh, Ph.D. Do Manh Cuong, Dr. Le Khac Cuong, Ms. Tran Thuy Tram Quyen, and Dr. Pham Van Linh are the school's president and vice president, respectively. The Indian Consul General in Ho Chi Minh City, Mr. Madan Mohan Sethi, and the Vietnamese Ambassador to India, Mr. Pham Sanh Chau, both attended the ceremony.
According to the contract, Hong Bang International University (HIU) is the only institution authorized to accept and train students from India and other Asian nations in the medical fields beginning in the academic year 2021–2022, who have been personally chosen and enrolled by the Indian company Aeiraa Overseas Studies. These students must meet three criteria: they must be in good academic standing, in good health, and fluent in the Vietnamese language.
HIU will conduct medical education as part of a training course conducted fully in English. The medical training program has a total training period of 6 academic years. Graduates will receive a Medical Doctor degree, satisfy high criteria for production, engage in professional practice, and be at ease working in a global setting.
Indian organization Aieraa Overseas Studies has a wealth of experience in selecting and sending Indian students abroad, particularly for education in the medical area. However, this is the first time visiting Vietnam, and selecting to work with Hong Bang International University.
News of the signing ceremony was reported by many newspapers in both countries:
For more information and queries related to MBBS in Vietnam visit our website www.aieraa.com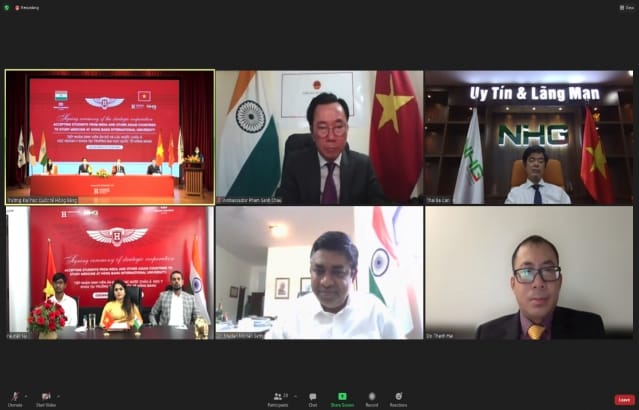 Related posts