Articles for Medical Students
Articles
Aieraa Home
Articles
Education
Hong Bang International University's Indian medical students are given "International level" practice training at FV Hospital.
Hong Bang International University's Indian medical students are given "International level" practice training at FV Hospital.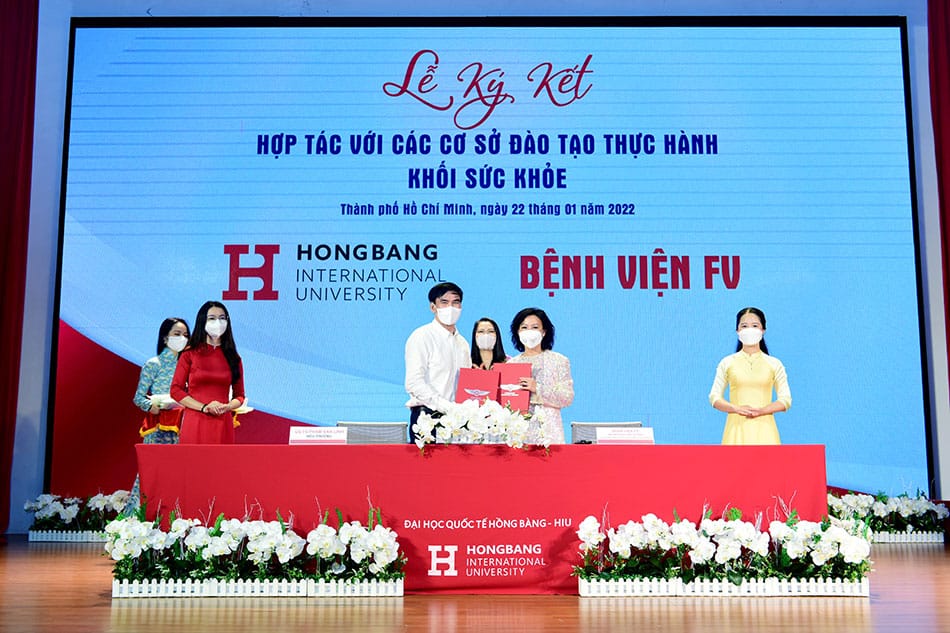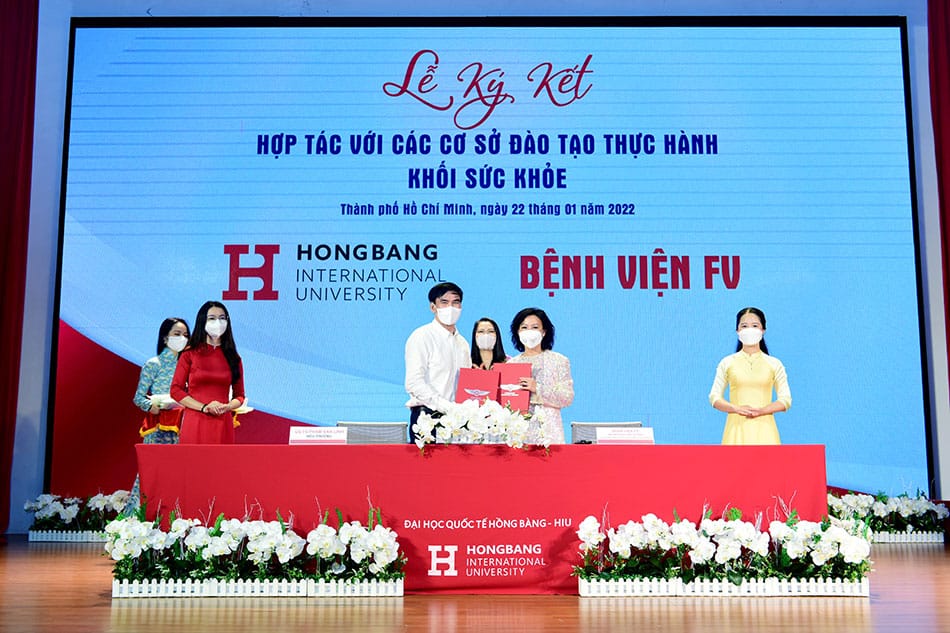 A partnership agreement for the purpose of providing students and trainees in the health field with hands-on training was signed between FV Hospital and Hong Bang International University (under Nguyen Hoang Education Group) on January 22, 2022. At Hong Bang International University, the event was held (Binh Thanh District, Ho Chi Minh City).
Providing high-quality staff for the medical industry
Beginning in February 2022, FV Hospital will provide hands-on training for university and graduate students in the health sector of HIU as part of the partnership agreement between FV Hospital and HIU, which will be in force from 2022 to 2028.
The two parties will coordinate short-term training sessions as part of the collaboration program, work together to develop new medical procedures, and share fresh information. Should openings occur, FV Hospital may also hire HIU undergraduates and graduates.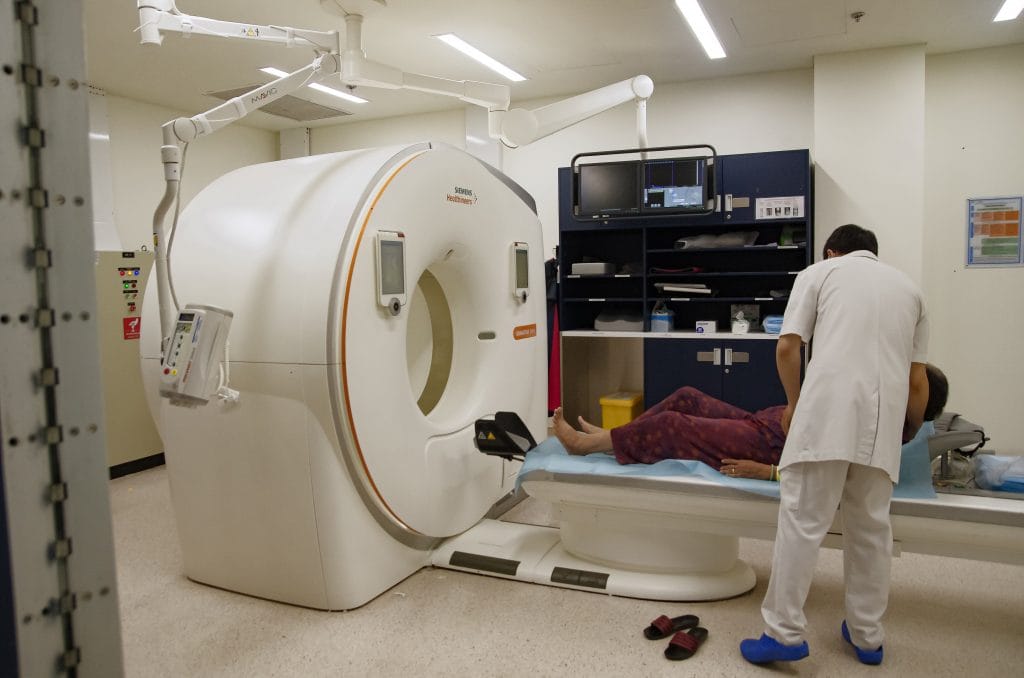 The HIU interns will get first-hand work experience, a wealth of knowledge about the technology and medical knowledge we have at FV, as well as rich experience working with our teams of knowledgeable, committed, and experienced doctors.
The two sides hope to supply the medical business with future employees of the highest caliber through this significant program of cooperation, with graduates who are self-assured enough to work in international hospitals both within and outside of Vietnam.
HIU continuously innovates and makes significant investments in the healthcare sector in terms of facility, training quality, and providing the best clinical practice and internship environment for its students in pursuit of the mission and vision to become one of the leading healthcare training centers in Vietnam – providing high-quality human resources for the healthcare industry.
Prof. Dr. Pham Van Linh, rector of Hong Bang International University, stated: "FV is a respected hospital that has twice received JCI accreditation, which is why we want to partner with FV for practical training of our HIU students. By participating in the approved practice at FV Hospital, HIU students will have the chance to acquire and advance their expertise.
They will also frequently use the most advanced medical tools that FV has available. As a result, graduates and students can feel more confident about working in foreign hospitals both inside and outside of Vietnam.
The marketing and business development director of FV Hospital, Ms. Nguyen Thi Le Thu, thinks that the collaboration program will aid in the training of medical personnel in Vietnam so that they can quickly catch up to worldwide working standards. "Hong Bang International University is one of the few colleges in Vietnam that provides medical training of a high caliber, and even prepares students to become doctors for India and many other Asian nations. FV is the first hospital in the southern region of Vietnam to receive the JCI quality certification twice, and in 2022, we will once more receive re-accreditation. Ms. Nguyen Thi Le Thu emphasized that the partnership program between FV and HIU will aid in providing expert professionals with the necessary skills and medical ethics in accordance with international standards.
The FV Hospital hosts roughly 120 interns from various universities each year. FV has started to sign its first official cooperation agreements with esteemed domestic institutions of higher learning, including Hoa Sen University, the University of Medicine and Pharmacy in Ho Chi Minh City, the University of Medicine and Pharmacy in Can Tho, the University of Medicine and Pharmacy in Hue, the Ton Duc Thang University, the Lycée Francais International Marguerite Duras School (LFIMD), and the École des Hautes Études en Santé Publique. The hospital's mission is to support universities and foster a culture where future hospital administrators, physicians, pharmacists, nurses, technicians, and medical secretaries can practice and work in international standard hospitals like FV. By doing this, the hospital helps to raise the standard of domestic healthcare and expand access to it for all Vietnamese citizens.
On the HIU side, the institution runs an exclusively English-language medical training programme that adheres to the requirements of medical training programs in developed nations as well as the standard curriculum of the Ministry of Education and Training and the Ministry of Health of Vietnam. With more than 7,000 students and trainees studying and conducting research, HIU is regarded as one of the private universities in Vietnam offering the greatest health industry training. The institution actively updated and enhanced its training program in recent years in accordance with worldwide standards, making it possible for students from all over the world to obtain training there.
The first step of a comprehensive strategic cooperation program between FV and NHG
The agreement between FV and Nguyen Hoang Education Group for a comprehensive strategic partnership begins with the cooperation program between FV Hospital and HIU (NHG). The comprehensive cooperation program entails prioritizing the use of each other's goods and services, caring for customers, creating a network of business development, utilizing strengths and resources, working together in the field, contributing to the advancement of education, working together to train staff for both parties, and supporting community initiatives. This extensive strategic partnership promises to benefit and provide services to NHG students, parents, and patients of FV Hospital.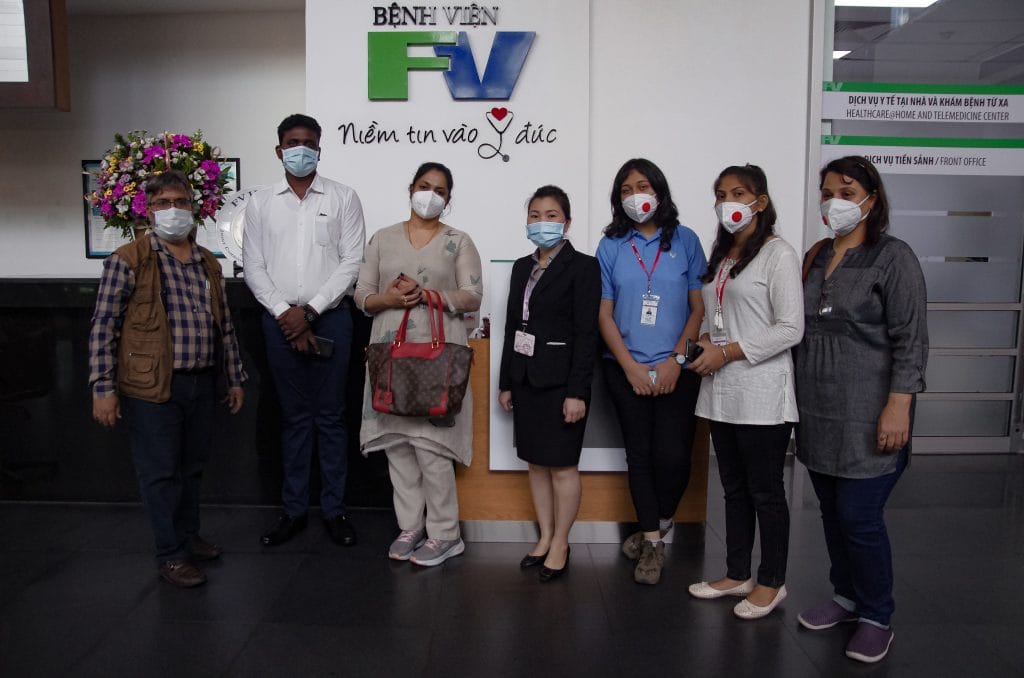 Related posts