Articles for Medical Students
Articles
The Indian Consul General pays a visit to Hong Bang International University in Ho Chi Minh City.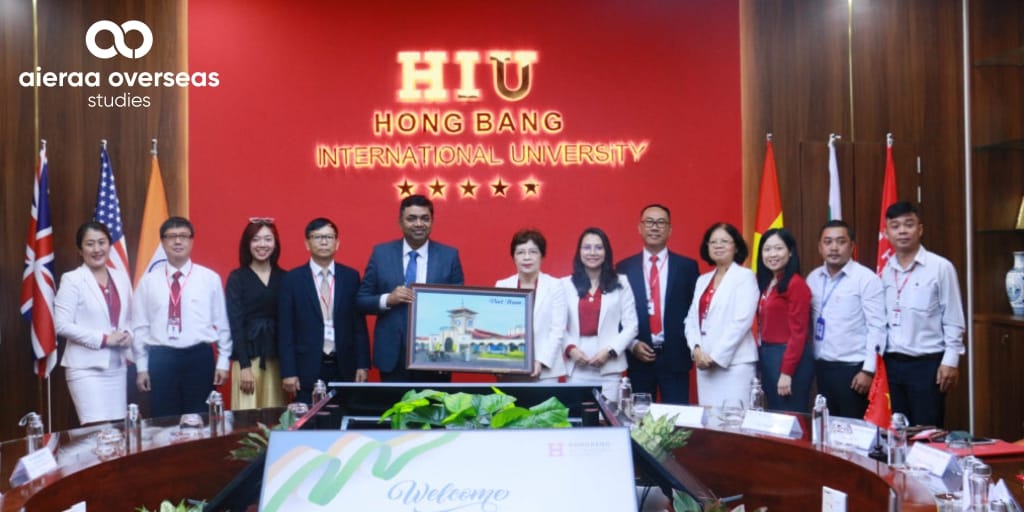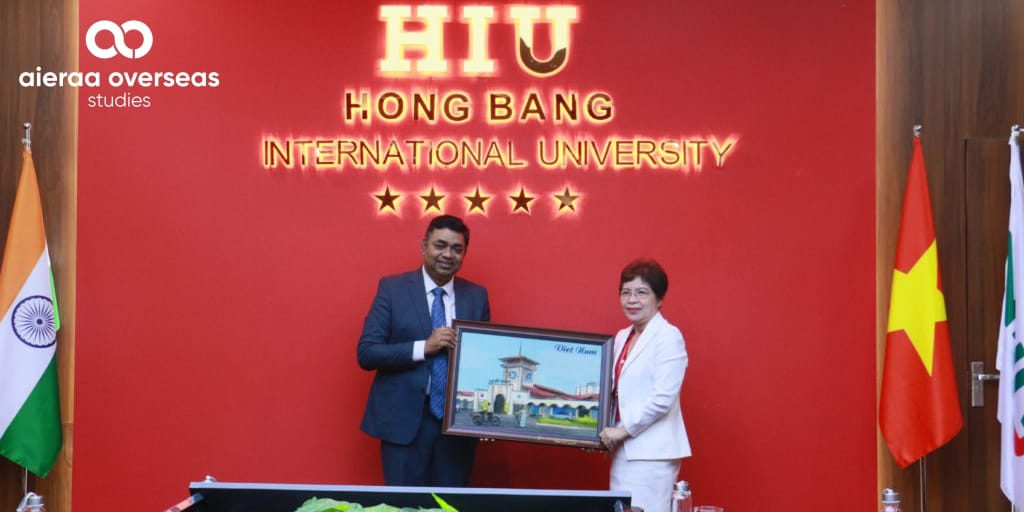 On the morning of September 8, 2022, Mr. Madan Mohan Seth, the Consul General of India in Ho Chi Minh City, paid a visit to Hong Bang International University (HIU) and met with a group of Indian students who were attending the university to study medicine..
Indian students studying medicine in Vietnam will continue to rise.
Consul General Madan Mohan Sethi visited the health students' practice area, which included: anatomy, embryo tissue, and pathology practice rooms; physiology and pathophysiology practice rooms; medical biology and genetics laboratory; and pre-clinical skills practice room. The Consul General met with and visited a group of Indian students studying here.
He also visited the library. The library contains books that are best suited for both general readers and students, as well as English reference books, books on fundamental topics, books on professional and clinical topics, books in other languages, and books written in these categories.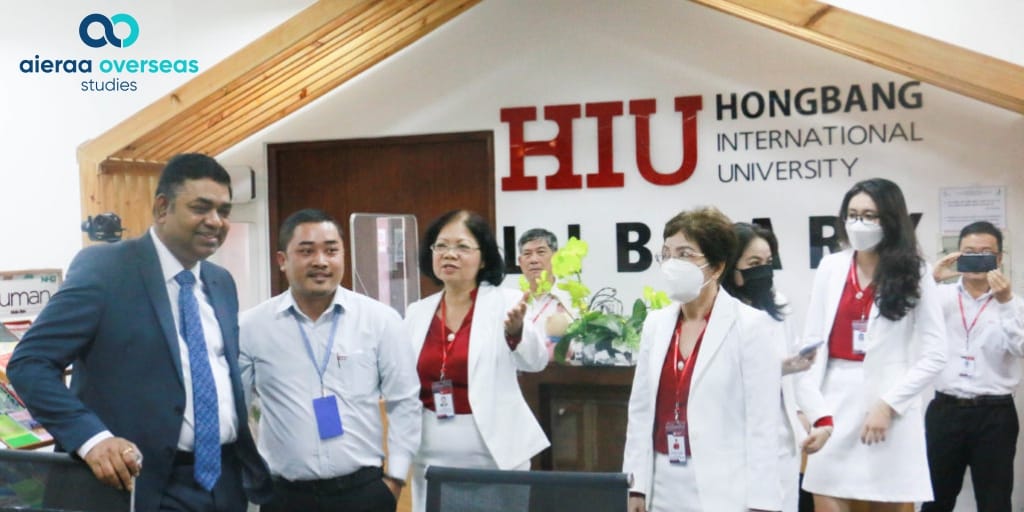 Mr. Madan Mohan Sethi, said, "I feel that the university has done very well. It can be said that it is much better than other schools with health training in HCMC and Vietnam in attracting international students to study."
The Consul General praised the school's investment in facilities and practice rooms, saying that many Indian students will undoubtedly come to Vietnam to study medicine in the future, including at HIU.
Because approximately 80,000 medical graduates leave India each year to work as doctors in neighboring countries such as the Philippines, Russia, and Pakistan, the internal medical workforce is diminished.
Therefore, he thinks it would be great if the two sides could work together to spread the word about educational opportunities and international partnerships. 
Mr. Madan Mohan Sethi, an Indian doctor and Consul General of India in Ho Chi Minh City, said he will help connect with medical authorities in India to support teaching and increase professional knowledge for Indian students at the school.
The Consul General affirmed: "We have built a good and lasting relationship with each other. If given the opportunity, I would like to invite the school administrators to visit medical facilities and medical schools in India to see how Indian training programs can be implemented accordingly."
HIU incentivizes the globalization of the educational environment.
Assoc.Prof.Dr. HIU's Vice President, Le Khac Cuong, gave a brief overview of the university to the Consul General on behalf of the school's administration. So far, HIU has had 9 English-language training majors, including two in the health sector: Medicine and Odonto-Stomatology, both of which contribute to the international expansion of the learning environment at HIU.
The institution plans to launch two new schools of pharmacy and nursing in 2022, as well as a pilot program for teaching some courses in English. Additionally, the school has adapted its medical training program taught in English to better suit the requirements of the Indian medical industry. In addition, HIU faculty members from India will be invited to teach a select number of classes next year.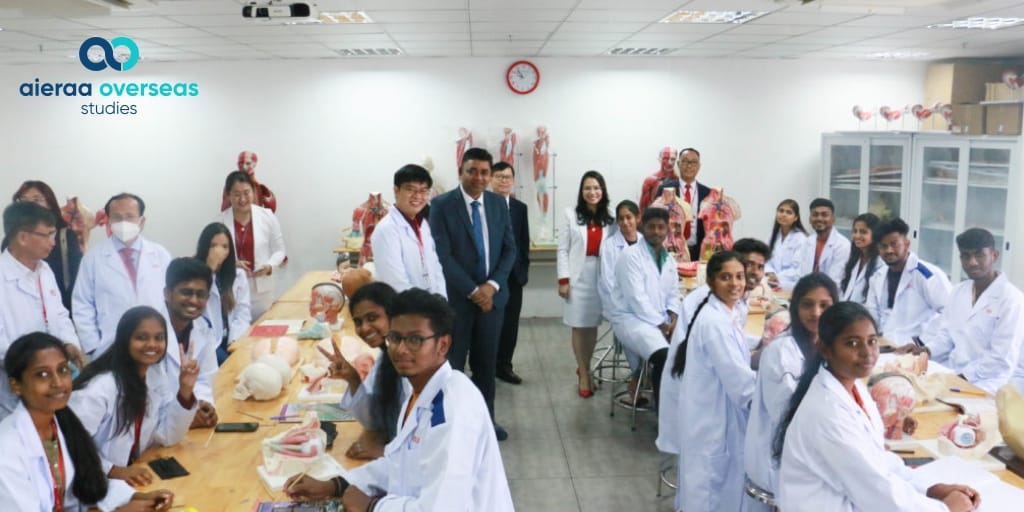 HIU has established formal relationships with more than 20 different hospitals and medical centers, including large institutions like BV, over the course of its history. Cho Ray, BV., Thong Nhat Hospital, Nguyen Tri Phuong Hospital, Nguyen Trai Hospital, and Dental Clinic, assisting in the expansion of internship opportunities for HIU students as well as the addition of training human resources to the school.
The school has also recently opened a medical and dental clinic on the Dam Sen campus, which will serve as an internship as well as medical examinations and treatment for students. 
The university will send international students, specifically Indian students, to practice at international hospitals, specifically BV. BV and FV, International American (AIH). 
Medical records are all written in English at these two hospitals, and the majority of the medical staff, doctors, staff, and patients communicate in English, which is convenient for international students during their internship.
At the end of the meeting, HIU presented the Consul General with a Vietnamese-themed souvenir, thanking him for his time and attention to HIU and the Indian students studying there. in school.

Related posts