Articles for Medical Students
Articles
Why Aieraa for Mbbs In Vietnam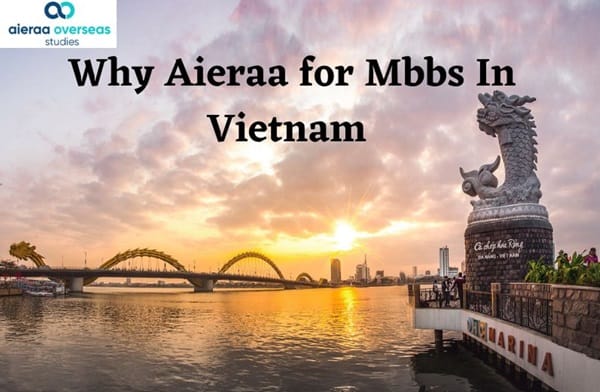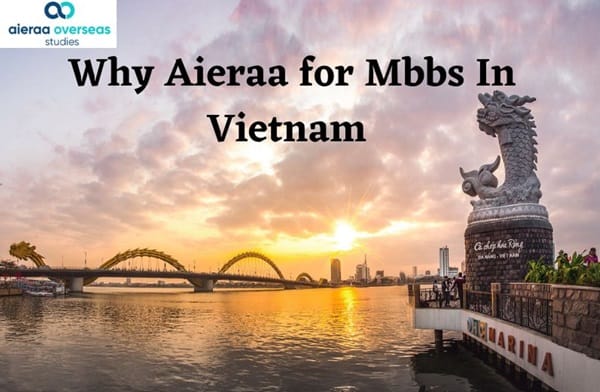 Nowadays students prefer to pursue MBBS from abroad. The overseas destinations are known for offering advanced universities and globally recognized degrees. Pursuing MBBS is one of the dreams for students who have completed their higher education. Vietnam with its great weather conditions and low cost of living is one of the best abroad destinations for pursuing MBBS. Vietnam is on the verge of becoming the leading medical hub in Southeast Asia. Lots of Indian Students wish to pursue MBBS in Vietnam. Aierra Overseas will assist you through all the admission process and help you get admission in the top MBBS universities of Vietnam.
Even though Vietnam is one of the most populous nations in Southeast Asia, there are alarmingly few doctors there. Although medical education plays a significant role in this problem, little is known about the system that exists in Vietnam at the moment. There are currently 12 medical universities, and while they all follow a similar national structure, there are some differences amongst them. Medical school lasts between four or six years, and after graduation, competitive graduates enrol in residency programmes. Aierra's international college partner is the best place to study MBBS in abroad. Vietnam is the best place to study MBBS in abroad.
The documents that the student will need to submit while applying for the university in Vietnam is mentioned below:
1. Certified copies of your degree or diploma qualification.
2. Certified copies of your mark sheets.
3. A copy of your English language proficiency test score.
4. Required number of your recent colour passport size photographs.
5. A true copy of your passport with a validity of at least a year after arrival in Vietnam.
6. Receipt of the application fees paid by you.
7. A copy of your health insurance obtained from your country of origin
8. Filled in downloaded application form.
To meet the requirement of healthcare professionals all around the world, the government of Vietnam has made many laws to manage the admission process of medical universities smoothly with quality and affordable education. There are around 20 medical universities in Vietnam that offer the best and most affordable education to the students. The MBuniversities are spread all across the country and have a lot of contributions in improving the medical admission process for students. Not only this the students are provided face-to-face and clinical training during the course.
MBBS in Vietnam Eligibility
· 10+2 Educational Qualification
· English as language of instruction
· 17+ years of age
· Qualify Vietnam Physical Fitness criteria
· Personal history is clean, with no traces of criminal activity.
· Should adhere to Vietnam's laws
· Financially stable enough to cover the cost of education.
The below-mentioned documents are required for study MBBS in Vietnam:
· Documents proving previous Educational Certificates
· Certificate of physical fitness
· Valid proof of Vietnamese language ability or accompanying documentation
· A copy of your financial situation to fund your studies and living expenses
· A copy of your passport
Vietnam's MBBS Admission Intake
The following qualifications are necessary for Indian students to pursue an MBBS in Vietnam:
There is only one intake each September for several MBBS colleges in the Philippines, and the deadline for applications is often the 15th of July for the September cohort.
Indian students typically book their spots at their top medical universities early rather than waiting for last-minute Indian results if they anticipate scoring more than 60% on their 10+2 exams.
Benefits of studying MBBS in Vietnam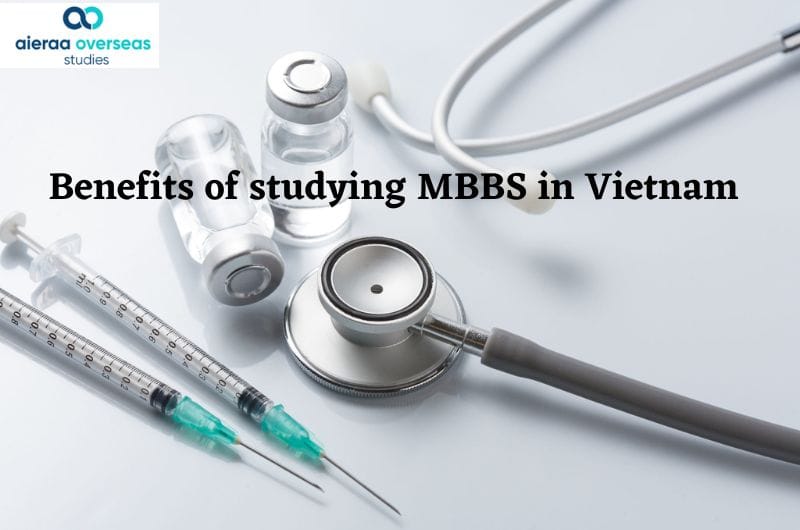 Affordable study abroad country:
The education cost in the Vietnam universities are very less when compared to the other Asian study destinations. The students can complete their entire education in a very reasonable amount. Apart from the education cost, the cost of living is also very less. The students can afford accommodations and food at a low cost
Academic criteria:
After the education reform announced by the government, the universities have started to update their educational curriculum to the international standards. The universities are coming up with joint programmes with international universities to increase their education standards. Thus, the education quality of the universities keeps on changing in pace with the changing world.
Country with a sound economy:
Vietnam is renowned for both its reforms and its stable government. The nation's economy is expanding quickly, and investors from around the world are putting money into it. One of the fastest-developing cities in the nation is Ho Chi Minh City.
According to reports, Vietnam offers a variety of lifestyle options. There are places to take in the splendour of nature in quiet solitude as well as places to dance the night away to loud music. As a result, you are free to choose your own lifestyle and partake in city life as you like.
Related posts